Where to Buy Christmas Decorations in Qatar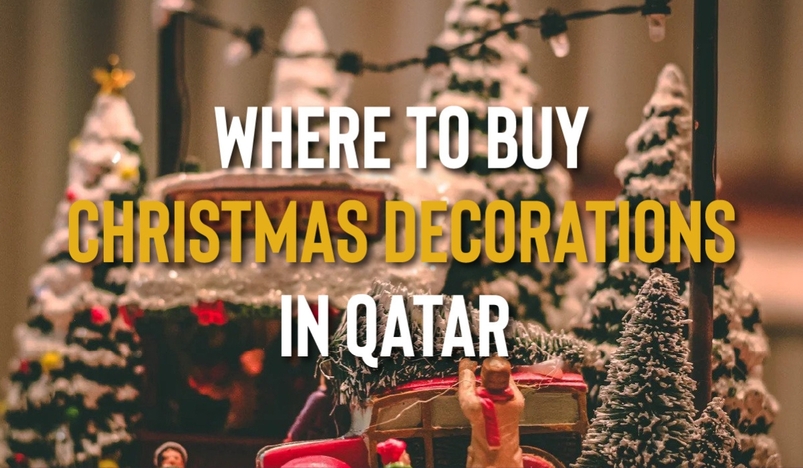 Where to Buy Christmas Decorations in Qatar
As the football festivities come to its inevitable end and the holiday season rolls in, here is a list of places you can shop at to help you get into the festive spirit! 
POTTERY BARN 
Known for their expertly crafted indoor and outdoor furniture, accessories and decor, Pottery Barn is a sure shot destination that will find you everything you need to decorate your home. The classy and cozy aesthetic of their showrooms, coupled with christmas music in the background, surely screams holiday cheer. 
Location: Doha Festival City, Mall of Qatar
HEMA
Doha's favorite Dutch variety store is famous for its affordable goods and original design. This holiday season, take a stroll through the aisles of Hema and you're sure to fulfill most of your Christmas shopping in one go. 
Location: Doha Festival City, Mall of Qatar, Gulf Mall 
H&M HOME
Everybody's go-to brand for apparel shopping, H&M also has a popular homeware collection. Outfit your home for this festive season with a wide range of Christmas homeware at H&M. 
Location: Doha Festival City 
NAAZ
No christmas shopping list in Qatar can be complete without mentioning Naaz, which has remained a crowd favorite for years. Ranging from christmas trees of all sizes to decorations of any kind, you'll find them all at Naaz. 
Location: opposite habib restaurant?, Al Matar Al Qadeem St, Doha
Timings: Weekdays 8AM - 10:30 PM, Friday 3:30 - 10:30 PM
WEST ELM
Look no further than West Elm for all your stylish Christmas picks this season. Stockings, ornaments. Christmas crockery, they have it all in their signature designs. 
Location: Doha Festival City 
IKEA
One stop destination for all our furniture needs, it's no surprise that IKEA makes it to this list. Ranging from christmas trees, bedsheets, dining spreads, and ornaments, you name it, IKEA's got it. Added bonus is the option of shopping online if you just don't feel like making the trip in person. 
Location: Doha Festival City
ZARA HOME
Yet another apparel favorite with a homeware brand, Zara also offers some elegant and sophisticated festive trinkets. 
Location: Villagio mall, Doha Festival City, Landmark Mall 
HOME CENTRE
A long standing shop of choice for most of us in Qatar, Home Centre has been a holiday season star, just as it is all year round. Homey cushions, shiny baubles, stylish decor and even a selection of good quality trees, Home Centre has it all. 
Locations: City Centre, Next to HBK Tower(Jaidah Flyover), Al Asmakh Mall, Doha Festival City, Gulf Mall