Where to ask for help if you haven't received your salary? - Guide to Salaries in Qatar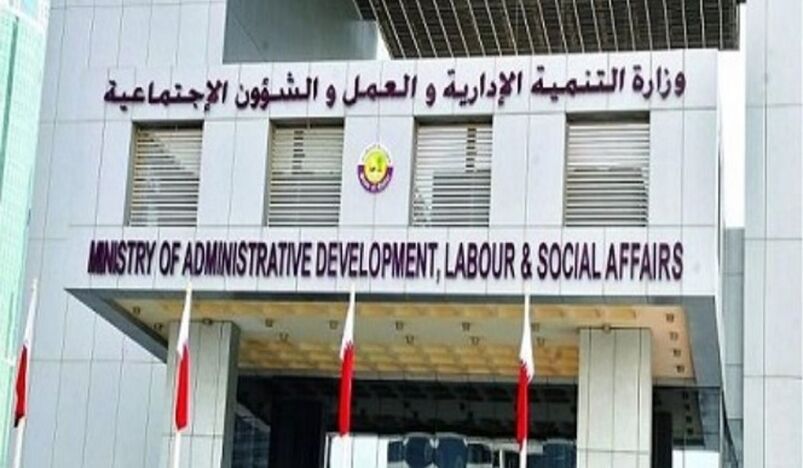 MADLSA
No SMS notifications from the bank, no payslips, no updates – salary delay is taking a heavy toll on you. Your overdue bills start piling up, but your monthly pay hasn't yet been credited to your account.
Now, you're running out of cash to sustain your daily needs and you need instant help. Where to seek assistance and what to do if you're in this situation?
If you already approached your employer for this concern but to no avail, the good news is, the Ministry of Administrative Development, Labour, and Social Affairs (MADLSA) can provide you the legal guidance that you need.
Is your company not paying salaries on time? Maybe it's time for you to consider a career shift. Find out more jobs in Qatar near you!
Is there a fixed date for paying workers' wages?
According to Labor Law No. 14 of 2014 and the accompanying Ministerial resolution, salaries shall be paid up within, maximum, seven (7) days from the due date.
If an employer failed to comply with the above policy, here's how you can find support from the local authorities:
Raise a complaint through the below channels, and the Ministry of Administrative Development, Labour, and Social Affairs (MADLSA) will process it in due time.
How do I raise a complaint?
The Ministry of Administrative Development, Labor and Social Affairs (MADLSA) now makes it easier for you to file a complaint against your company through the Unified Platform for Work-Related Complaints and Disputes. 
- To raise a complaint online, fill out this form: https://www.adlsa.gov.qa/en/site/contact/complaints-and-suggestions.
- Download the application "Amerni" and fill out the appropriate forms.
- For raising complaints in-person, visit the MADLSA office, either in Al-Shahaniya or Industrial Area, on Sunday-Thursday from 7:30AM-12:30PM.
How do I check the status of my complaint?
Type your credentials in this page to check on your complaints status: https://e.adlsa.gov.qa/LaborComplaint/Default.aspx
I have other questions that were not answered here, who do I call?
Call MADLSA's hotline 16008.
More job openings from Naukri in Doha are waiting for you. Apply now!
What is the Wage Protection System (WPS)?
Developed by the Qatar Central Bank, the WPS ensures that workers in Qatar receive their salaries through an electronic salary transfer system. It allows companies and institutions to pay employees via authorized banks.
It allows MADLSA to maintain a database that records wage payments in the private sector, and guarantees no delay in salary release.
What are the penalties for employers not paying workers' salaries?
Failure to comply with Article 66 of the Qatar Labour Law can incur the following penalties:
- Imprisonment of up to one month
- A fine of 2,000 QAR and 6,000 QAR, or any of these two penalties.
- Suspension of new work permits issuance
- Suspension of all dealings with the Ministry (not including the authentication of any job contracts).
- Banned to interact with the Ministry at any level (like visa change, work permits, and other services).
Note: A suspension can only be removed by the Minister or his designee, and only once an employer submits proof that unpaid workers' salaries have been settled.
Find out thousands of jobs in Doha now hiring. Submit your CV today and land your dream job!
Have you experienced a delay in your monthly paycheck? What have you done to cope with the situation? Share your thoughts in the comments.