WhatsApp launches new feature to password protect messages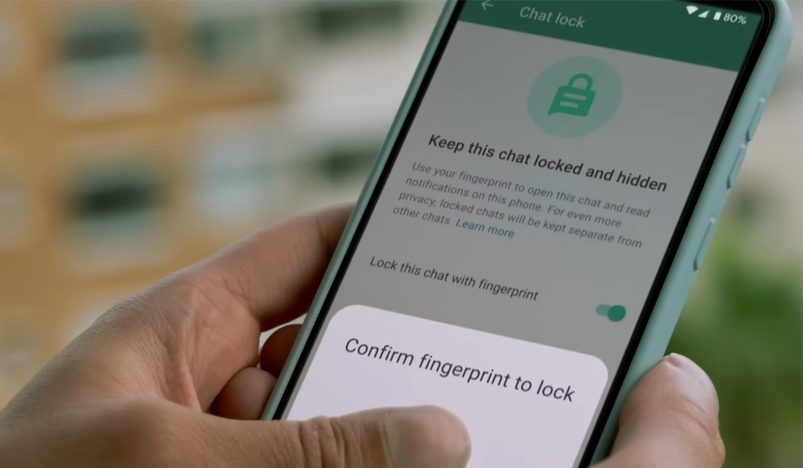 WhatsApp
Meta announced on Monday that it was adding a new privacy feature to WhatsApp, giving users more control over protecting their private conversations.
The new feature, called Chat Lock, will allow users to put a conversation in a separate folder that can only be accessed with their device password or biometric, such as a fingerprint.
Notifications from those conversations will also not display the sender or the actual message content, further enhancing the privacy of the conversation.
In his Instagram broadcast channel on Monday, Mark Zuckerberg, the chief executive officer of Meta, said: "New locked chats in WhatsApp make your conversations more private.
"They're hidden in a password-protected folder and notifications won't show sender or message content."
The Meta-owned company said it planned to introduce additional upgrades for Chat Lock in the future, including locking for companion devices and creating a custom password for chats so that users could have a unique password different from the one used for their phone.
In recent months, Meta has strived to boost its reputation as a safe and reliable company by introducing several features aimed at protecting users' privacy.
In April, the end-to-end encrypted messaging app WhatsApp launched Account Protect, Device Verification, and Automatic Security Codes. These features are designed to protect users' accounts from unauthorized access and mobile device malware.
In the UK, WhatsApp and other messaging services have united to oppose the government's plan to force tech companies to break end-to-end encryption in private messages in its proposed internet safety legislation, arguing that the bill posed an "unprecedented threat to the privacy, safety, and security of every UK citizen and the people with whom they communicate around the world."
Speaking to media in March, the head of WhatsApp, Will Cathcart, said: "Ninety-eight percent of our users are outside the UK.
"They do not want us to lower the security of the product, and just as a straightforward matter, it would be an odd choice for us to choose to lower the security of the product in a way that would affect those 98 percent of users."