What Gifts or Souvenirs to Buy From Qatar for Your Friends and Family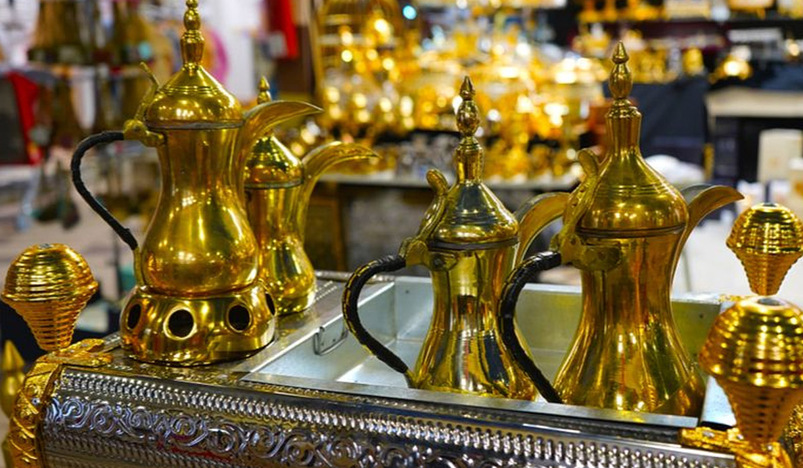 What Gifts or Souvenirs to Buy From Qatar for Your Friends and Family
If you are coming for a business trip or for a vacation to Qatar, you feel like buying some gifts for your friends and family back in your home country. Most of the time people are in dilemma what exactly to buy in Qatar, here we are presenting few items that you can buy and present to your dear ones that will definitely bring a smile on their face
1.) Gold, Pearl and other Jewelry: Qatar is known as the pearl capital of world, you can buy beautiful jewelry made of pearls like earrings, necklace which are not really expensive and proves out to be great gift to everyone. Aside from pearls, there is other jewelry made up of gold, amber and other semi-precious stones that can also be considered.
2.) Spices: The beautiful aroma and smell of Qatari cardamom, saffron, chilies, cinnamon, cumin etc. can be a great gift to be presented to family and friends. You can get them packed in a colorful packing for gifting purpose.
3.) Apparels:Souq area in Qatar offers a huge selection of style, material and colors at a very reasonable price, that can be picked up as a gifting option.
4.) Pashminas and Shawls: These are one of the specialty of Qatar as it comes in very beautiful colors and work. These are quite reasonable and can be cherished by the person you gift for a long time as it can be worn on any occasion and pashmina works like a magic.
5.) Beautiful Wooden Boxes: It is the traditional souvenirof Qatar, these beautiful wooden boxes which comes in all sizes and shapes can be used for storing jewelry or any other items and proves to be a great gift.
6.) Dried fruits: Qatar is known for its best quality dates and other dry fruits. You can get packs of locally grown high quality dates, cashew, pumpkin seeds, peanuts and pistachios that can be wrapped beautifully for gifting purpose.
7.) Arabic Coffee Set: It is also known as dallah and is used to brew traditional bitter coffee. These looks very pretty and can be kept in home for decoration purpose, it also works best for gifting.