Best Places for Wake Boarding in Qatar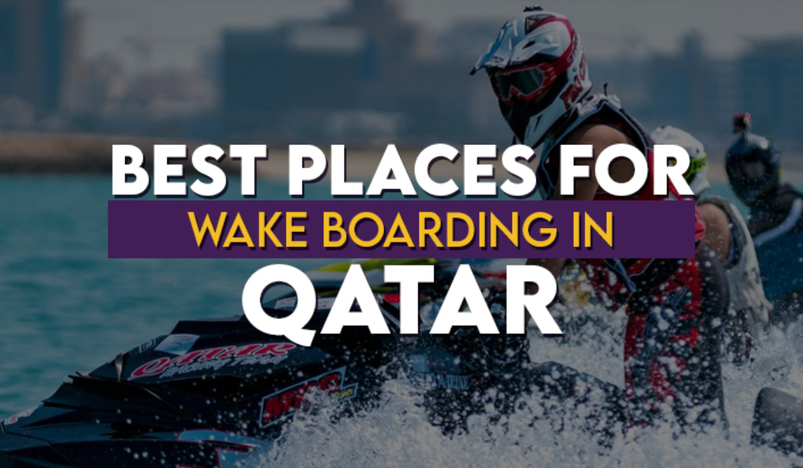 Wake boarding in Qatar
Every watersports enthusiasts will make sure of their way to entertain themselves and make use of the best resource to entertain especially when it comes to being in Qatar.
 
Being one of the richest countries in the world, compared to other countries during the past years, sporting activities were less in Qatar. 
 
However, it is now considered to be one of the tourist and sporting hub in the gulf region including wake boarding.
 
As we all know wake boarding is essentially a combination of water skiing and snowboarding and can also be done as a social activity.
 
It is assured to give a great time for all beginners to have fun and easy to learn and progress into an advanced level.
 
Let us now look at some of the best places you can visit for an amazing experience of wake boarding.
 
1. The Diplomatic Club
Located in the heart of the West Bay, The Diplomatic Club is a venue that offers fine dining to leisure for all individuals.
 
The Club also provides some of the features including private bath club and outdoor pool, which offers the guests with ultimate relaxation moments. 
 
And therefore, the club also gives many facilities including water boarding and that is assured to make all the visitors a great quality of time. 
 
2. Qatar Water Sports
A great option for those wanting to go for wake boarding would definitely be Qatar Water Sports.
 
Since its establishment in 2017, the company has been providing with some of the best water sports activities for its guests.
 
In addition to wake boarding, many other activities can also be witnessed at Qatar Water Sports such as kite surfing lessons, wake surfing, water skis, and jet ski rentals. 
 
For more information regarding features and facilities contact the company by dialing +974 30111676.
 
3. Sora Marine Training
Being a part of the sora marine group, the marine training is Doha city's leading RYA recognized training centre. 
 
The group consists of highly trained employees who ensures not just your learning process but also to give you a great time of fun and entertainment.
 
As a 100% Qatari firm, the main office is located in Doha with workshops and facilities situated within Ras Laffan dry dock location.
 
As an ultimate combination of adrenaline rush, wake board, wake surf and water ski are offered as a great leisure activity to its customers.
 
Sora Marine Training have a reputation for being the best wakeboarding group in the country with its excellent training sessions, facilities and offers. 
4. Katara Water Sports
Katara's private beach is one of the most beautiful natural beaches and spans over 1.5km, which gives the beach lovers a choice between enjoying a relaxed beach experience and diving into the fun with a great variety of adrenaline-boosting beach activities.
 
With the selection of numerous leisure activities, it is definite to provide its customers with great fun, relaxing and entertainment in Katara Water Sports.
 
In addition to the water sport activities like wake boarding, Gondola Ride is also available in Katara Water Sports which guarantees a great time for the guests.
 
5. Blue Pearl Experience
Having an extensive experience with more than 40 years, many outdoor and watersports activities are conducted in Blue Pearl Experience giving the residents and citizens one of the preferable choices for wake boarding.
 
Along with water sports activities, Blue Pearl also offers outdoor education, adventure sports, biking and bush-craft in Qatar.
 
The group states that the ocean and desert is their classroom so it is your decision whether to ride, explore or be trained.
 
For more details about Blue Pearl Experience contact them on +974 66602830 and get to know more of the benefits and facilities you can avail.
 
So, which are the top places you would go for wake boarding? Let us know in the comments below and share it with your friends and families.