Volunteers of SC Look Forward to Arab Cup After Inauguration of Al Thumama World Cup Stadium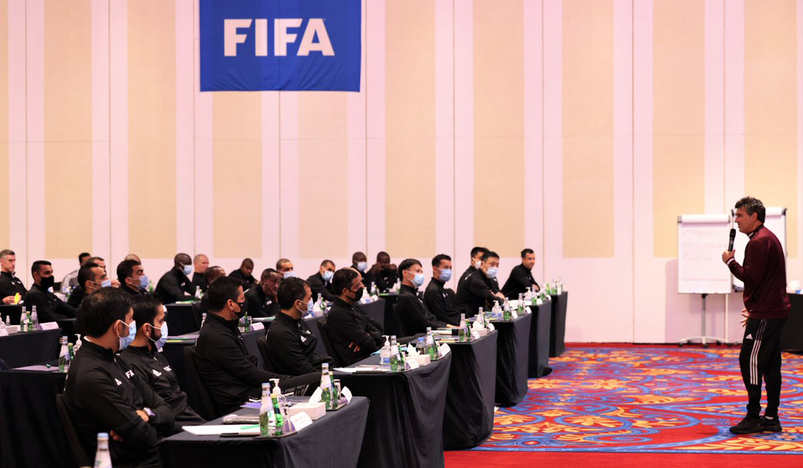 Volunteers of SC
Volunteers of the Supreme Committee for Delivery & Legacy (SC) are preparing to receive the 2021 FIFA Arab Cup Qatar, after their contribution to the successful organization of the opening of Al Thumama Stadium last month.
More than 800 volunteers supported the successful inauguration of Al Thumama Stadium which recently became the sixth tournament-ready venue for the FIFA World Cup Qatar 2022.
Volunteers supported 12 functional areas, including Fan ID distribution, spectator services, media and others, in total, 49 nationalities were represented among the volunteers, with participants coming from five continents.
This step came within the framework of preparing to organize the upcoming sporting events, the first of which is the Arab Cup, which will start at the end of this month, and to provide volunteers with more experience, leading to the 2022 World Cup in Qatar.
Rasha Al Qarni, Workforce and Volunteer Director, HH the Amir Cup 2021 Local Organizing Committee, said: "Our volunteers played a vital role in delivering the successful inauguration of Al Thumama Stadium, their enthusiasm and passion for supporting Qatar's delivery of this event shone through yet again, I would like to thank each and every volunteer for their hard work and commitment."
Al Qarni continued: "We look forward to working with more people during the upcoming FIFA Arab Cup that will witness the participation of around 5,000 volunteers, while continuing our preparations for the FIFA World Cup in just over a year's time."
It is noteworthy that the SC launched the volunteering program in 2018, and has so far received more than 390,000 volunteer requests from around the world, on the way to preparing to host the first edition of the Football World Cup in the Arab world and the Middle East.
SOURCE: QNA