Visiting Mecca in metaverse is 'not real Hajj', Turkish religious authority rules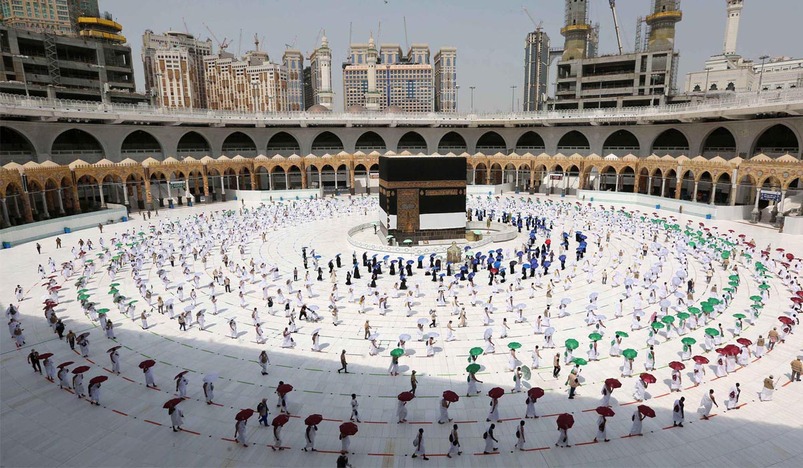 Mecca, Saudi Arabia
Metaverse pilgrimages to Mecca will not be considered as "real Hajj", Turkey's Directorate of Religious Affairs Diyanet has declared.
The ruling follows a month-long deliberation between scholars, who concluded that while virtual reality visits to the Muslim holy city are allowed, they do not fulfil a Muslim's obligation of making the Hajj pilgrimage - considered one of the Five Pillars of Islam.
"This [Hajj on the metaverse] cannot happen," Remzi Bircan, the director of Diyanet's Department of Hajj and Umrah Services said earlier this month, according to Hurriyet Daily News.
"Believers can pay a visit to Kaaba on the metaverse, but it will never be considered a real worship," he said, adding that "people's feet should touch the ground".
The debate over the validity of e-visits to Mecca sprung up after Saudi Arabia launched its "Virtual Black Stone Initiative" event in December.
The initiative allowed Muslims from around the world to view the revered ancient Hajr Aswad stone set into the Kaaba, the cube-like structure at the centre of the Grand Mosque of Mecca.
Hosting the Hajj is a matter of prestige for Saudi rulers, for whom the custodianship of Islam's holiest sites is considered one of their most powerful sources of political legitimacy.
Bans and restrictions on foreign pilgrims amid the Covid-19 pandemic have caused deep disappointment among Muslims worldwide, causing Saudi authorities to find novel ways of allowing the faithful to experience Islam's holiest sites.