Virat Kohli visits the 3-2-1 Qatar Olympic and Sports Museum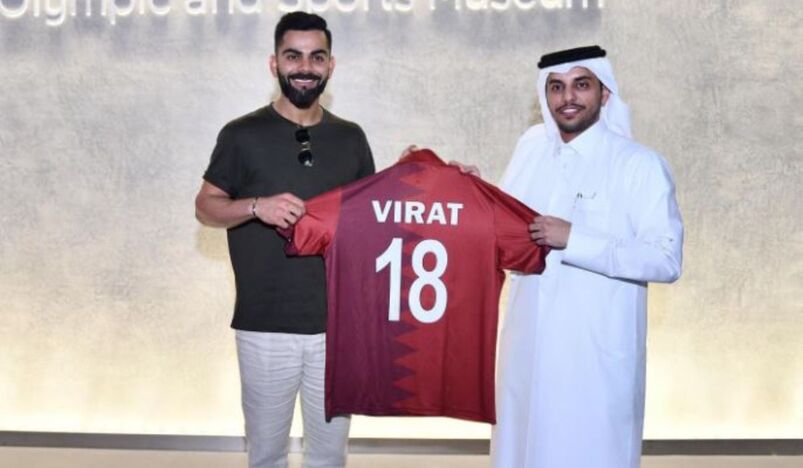 Virat Kohli receiving the jersey at the 3-2-1 Qatar Olympic and Sports Museum
Sheikh Abdulaziz bin Saoud Al Thani, President of the Qatar Cricket Association, gave Virat Kohli a jersey on Tuesday at the 3-2-1 Qatar Olympic and Sports Museum in Doha. Kohli is India's most famous cricket player. Abdulla Yousuf Al Mulla, who is in charge of the institution, showed Kohli around the museum.
Kohli was in Qatar on business but will be back in action for the Twenty20 Asia Cup, which starts on August 27 in the United Arab Emirates and then goes to other countries in the area.
Posts on social media say that the Indian batsman went to Aspetar and the Museum of Islamic Art. He was seen taking selfies for his fans when they asked him to.
The former Indian captain has 212 million followers across all social media platforms. This makes him one of the most followed athletes on social media. He hasn't played cricket for a few weeks, and on August 28, his team will play Pakistan in the Asia Cup. This will be his first game back.