Upon the Directives of HH the Amir... Qatar Launches First Flights of Air Bridge to Support Pakistan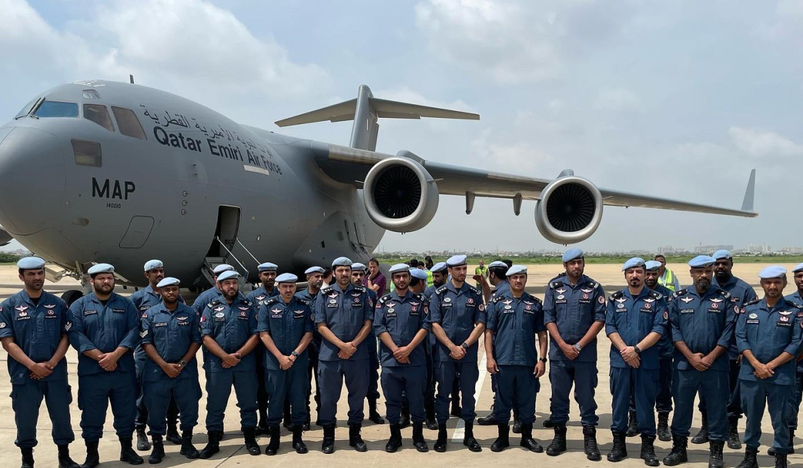 Qatar Emiri Air Force
In the implementation of the directives of the Amir HH Sheikh Tamim bin Hamad Al-Thani, the first flights of the air bridge allocated by the State of Qatar to support the Islamic Republic of Pakistan in confronting the disaster of torrential rains and floods that struck large parts of Pakistan, launched today.
The first flight of the air bridge is accompanied by a team from the Qatar International Search and Rescue Group of the Internal Security Force (Lekhwiya) equipped with specialized mechanisms for search and rescue operations, in addition to a medical team with integrated medical equipment to establish field hospitals to support those affected in flood-stricken areas.
The Qatari air bridge also includes sending pumps and special equipment to withdraw water and transport relief aid.
The Standing Committee for Rescue and Relief Works and Humanitarian Aids for Afflicted Areas in Brotherly and Friendly Countries undertakes to prepare relief materials and coordinating with the concerned authorities to deliver them to the affected areas.