UNHCR Partners with Mountain Climber Sheikha Asma Al-Thani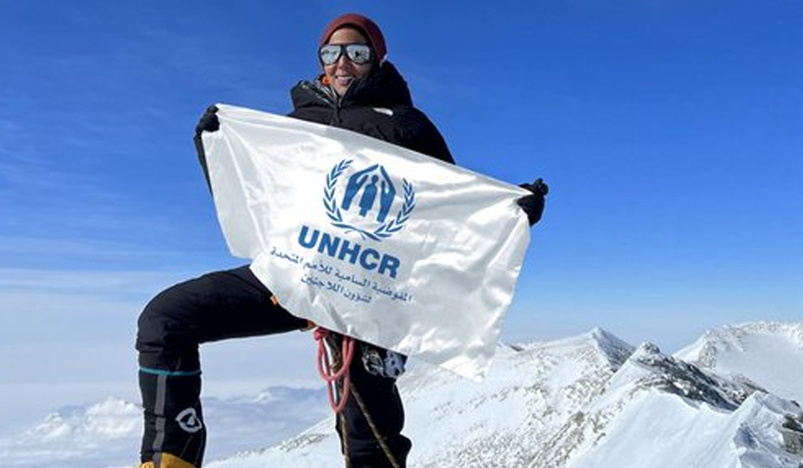 Sheikha Asma Al-Thani
UNHCR, the UN Refugee Agency, has partnered with record-setting Qatari athlete and champion of women empowerment in the Arab World and beyond, Sheikha Asma Al-Thani, to raise awareness on the plight of refugees and advocate for the rights of those forced to flee due to conflict and persecution.
The UNHCR announced the partnership in a statement on its official website, and noted Asma Al-Thani's newest achievements. Al-Thani recently climbed Antarcticas highest peak, Mount Vinson, and completed the South Pole Ski the Last Degree Trip, a 111-kilometer advanced skiing and winter expedition in Antarctica. She is the first Qatari woman to achieve this feat, it said.
In press statements, Sheikha Asma Al-Thani said: "As a new year begins, we must not forget about the more than 84 million people who are forced to flee their homes in search of peace and hope. When I was in the freezing cold in Antarctica, I couldnt help but think of the dangerous journeys some refugees have to take to bring their children to safety. I will continue to use my voice to make sure they are heard."
UNHCR Representative in the State of Qatar, Ayat El Dewary, congratulated Sheikha Asma Al-Thani on her achievement, stating: "With her passion, courage, commitment and strong sense of solidarity, Sheikha Asma Al-Thani is an inspiration to so many, especially women. Her expeditions will not only continue to empower people to reach their own potential, but will also be a platform for raising awareness on and advocating for the rights of vulnerable refugees around the world."
"We are proud to have her as an advocate and a strong voice for the forcibly displaced," El Dewary added.
Sheikha Asma Al-Thani is on a two-year expedition to become the first woman from the Middle East to complete the Explorers Grand Slam, which involves climbing the seven Summits and reaching the North and South Poles. 
Source: QNA