UNESCO Approves Accession of Three Qatari Cities to Global Learning Cities Network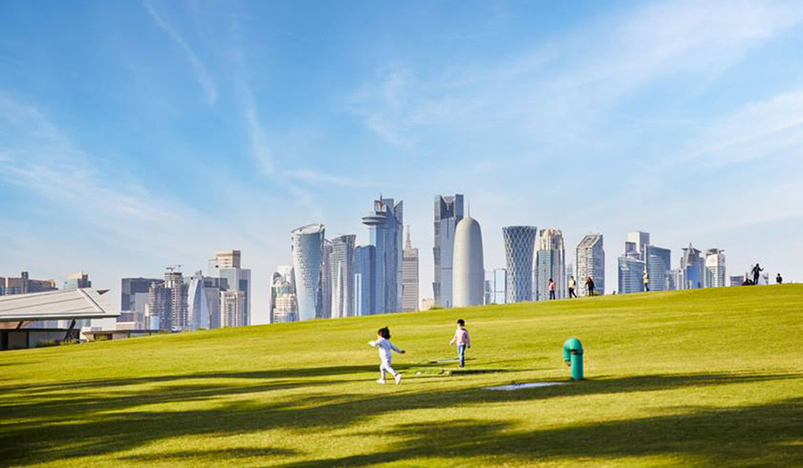 Qatar
The United Nations Educational, Scientific and Cultural Organization (UNESCO) approved the accession of three Qatari cities, namely Doha, Al Rayyan and Al Daayen, to the membership of the Global Network of Learning Cities from the UNESCO Institute for Lifelong Learning, to join Al Wakra, Al Shamal and Al Sheehaniya cities, which joined the network earlier. The number of Qatari cities that are members of the network increases to six cities.
The joining of the three cities to the Learning Cities Network is a new achievement to be added to the achievements of the Ministry of Municipality, and confirms the state's commitment to moving forward towards achieving the goals of the 2030 and beyond sustainable development plan, especially the fourth goal for ensuring quality, inclusive and equitable education, while providing lifelong learning opportunities for all and the eleventh for making cities and human settlements inclusive, safe, resilient and sustainable places, and ensuring the achievement of Qatar National Vision 2030.
In accordance with the strategic objectives of the Ministry of Municipality, the municipalities have approved the adoption and dissemination of the concepts of sustainability and the integration of society into them through many programs, projects and initiatives that they implement in cooperation and partnership with civil society institutions, providing an appropriate environment for young generations, contributing to the development of society and spreading awareness of sustainability and green buildings.
Qatari cities are keen to implement the concept of learning cities by following best practices and exchanging experiences with other cities, as twinning and fraternizing agreements are signed with many learning cities in various countries of the world.
The accreditation of Qatari cities in the UNESCO Network for Learning Cities came as a result of cooperation between the Ministry of Municipality and each of the Qatar National Committee for Education, Culture and Science at the Ministry of Education and Higher Education, and the UNESCO Gulf States and Yemen Office n Doha, in preparing and reviewing application files to complete the procedures for selecting files that meet the conditions for joining the application for membership.
(QNA)