UN Human Rights Launches $400.5 Million Funding Appeal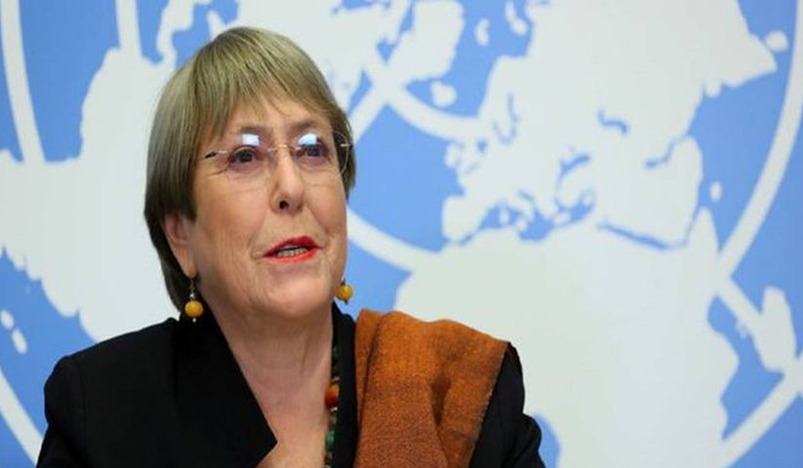 UN Human Rights Chief Michelle Bachelet
UN Human Rights Chief Michelle Bachelet launched a $400.5 million funding appeal for 2022, urging States and private donors to support her "agenda of rights".
Presenting the Offices?(OHCHR) Annual Appeal, the High Commissioner said that "amidst a period of massive global upheaval and crisis, this funding will be critical to protect, promote and uphold human rights in every corner of the world."
Bachelet said, "no matter how free individuals are to speak out and protest, they are not truly free if they lack food, education or adequate housing."
Because of that, she assured, "the protection and promotion of economic, cultural and social rights will continue to be another core focus" of OHCHRs work.
She said her Office is also committed to combat the inequalities laid bare by the COVID-19 crisis, and to support disadvantaged groups who have been disproportionately affected.
The High Commissioner explained how the funds would be used, as it would strengthen efforts to embed human rights at the heart of COVID-19 response and recovery and continue advocating for equal access to vaccines.
With a presence in 103 countries, the High Commissioner assured that her Office will continue to work tirelessly to strengthen, promote and protect human rights all around the world.
In 2021, the UN Human Rights appeal amounted to $385.5 million. In total, 89 donors, including 59 States, donated $227.4 million.
However, these funds were "insufficient", given the additional needs that crises such as COVID-19 and protracted conflicts have exposed.
Source: QNA