Ukraine says Russia dropped phosphorus bombs on Snake Island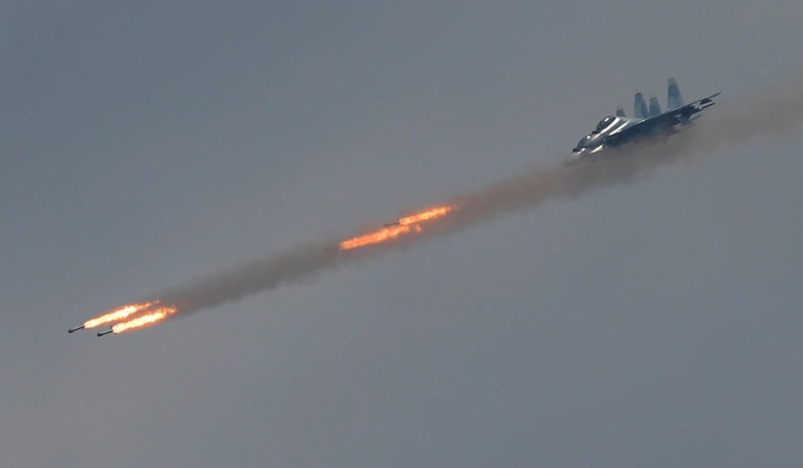 A Sukhoi Su-30 SM jet fighter fires missiles
Moscow launched airstrikes using phosphorus bombs on island, claims Ukrainian army
Ukraine accused Russia on Friday of firing phosphorus bombs on Snake Island, according to media reports.
Commander-in-Chief of the Armed Forces of Ukraine Valeriy Zaluzhny said Russia carried out air strikes and dropped phosphorus bombs on the island, according to the Ukrainian national news agency, Ukrinform.
"The leadership of the Armed Forces of the Russian Federation does not even adhere to its own statements, which declare a 'gesture of goodwill.' Today, at around 18:00, from the Belbek airfield, two Su-30 aircraft of the Air Force of the Russian Federation twice launched air strikes using phosphorus bombs on Zmiinyi (Snake) Island, where they allegedly 'completed their tasks,'" Zaluzhny said on Telegram.
He said everyone who talks about agreements with Moscow should know the facts.