UK Considered Buying Qatar's 'fan cabins' to House Migrants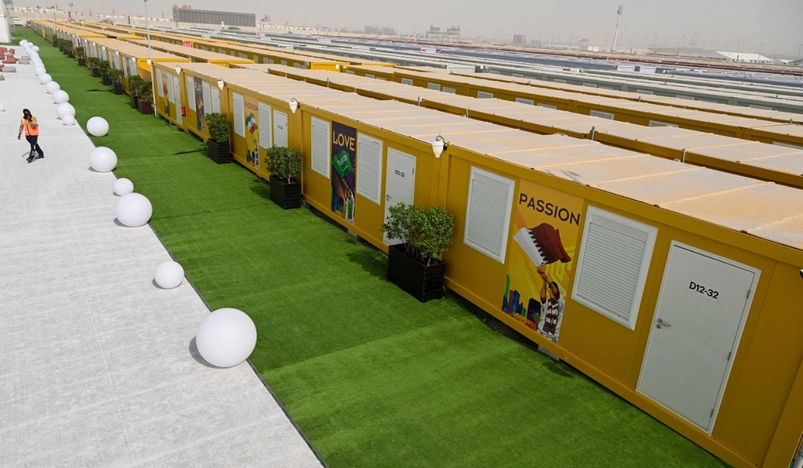 Qatar's 'fan cabins'
According to The Daily Telegraph, the United Kingdom's main office has considered purchasing Qatar's World Cup fan cabins to shelter migrants and asylum seekers who arrive at the country's borders.
Since January, at least 45,000 individuals have used tiny boats to cross the English Channel and arrive in Britain; as a result, the UK Home Office is dealing with a large influx of immigrants.
According to the newspaper, the Home Office has apparently thought about purchasing "fan cabins," which were built expressly to shelter World Cup spectators during the competition in Qatar.
A Home Office spokesman told The Daily Telegraph that "the number of people arriving in the UK who seek asylum and require accommodation has reached record levels, placing unprecedented pressures on the asylum system."
"It is right that the government explores a range of options to ensure we are providing safe, appropriate accommodation for the people we are responsible for," the spokesman added.
The concept was abandoned and talks stagnated because the fan cabins were thought to be "of low grade."
Strangely, the UK chose to utilize cheap tents instead, which will leave hundreds of migrants exposed to the elements throughout the rainy season.
As a more affordable option, thousands of World Cup supporters lived in fan villages all across Qatar during the competition. Videos and pictures posted online by travelers who were reviewing the lodging facility revealed spotless interiors, restrooms, and in some cases, air conditioners.