Uber Uncovers Doha's Top Visited Destinations for Summer 2023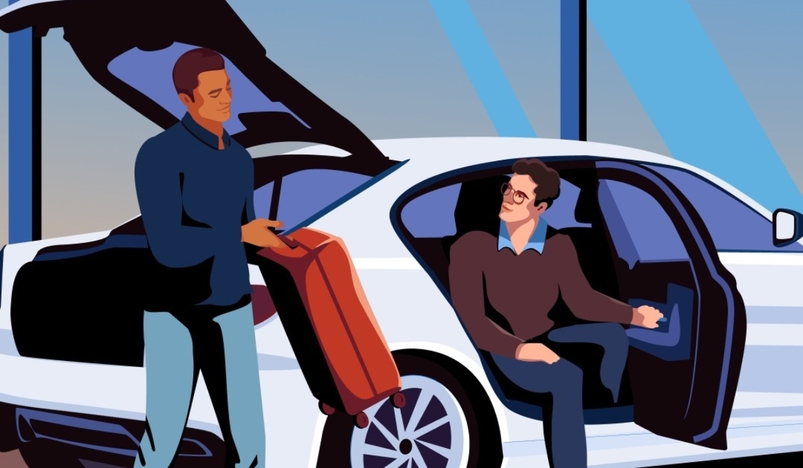 Uber Uncovers Doha's Destinations for Summer 2023
Doha, Qatar, 12 September 2023 – Gulf cities usually experience a slowdown in activities during the summer season, however, Doha seemed to have bucked the trend this year. Delving into realms of data, Uber has identified and compiled the most frequented places in the city that appear to have captured the attention of both residents and visitors alike this summer. The report also offers a fascinating glimpse of how Doha is positioning itself as a year-round destination.
To kick things off, during the months of June to August 2023, there was an impressive jump of nearly 40% in the volume of journeys at Hamad International Airport, in contrast to the corresponding period in the year 2022.

Shopping malls continue to be the preferred destinations in Doha, registering the highest count of trips according to the report. Notably among them, the Place Vendôme, inaugurated last year, experienced a 60% surge in Uber app request traffic this summer.  High-end luxury malls like the Al Hazm and Mall of Qatar experienced a rise of 14% and 20% respectively.
In addition to the convenience of air-conditioned shopping malls, the sea also provided a welcome escape from the heat in Doha. Al Maha Island in Lusail, marked a total of 23,241 trips this summer, reaching its peak in June 2023 with 9632 trips, courtesy of the Eid Al Adha holidays. Doha's prominent coastline beaches that opened in late 2022 witnessed a remarkable surge in numbers, with an impressive total of 31,400 trips between June and August of 2023.
Among the freshly inaugurated or revamped venues, such as the Mina District at the Old Doha Port and the Hamad Ports Visitor Centre were a bustling hub of activities during the summer period. Responding to the remarkable surge in visitors during the Eid Al Adha holidays in June, the Hamad Port Visitors Center subsequently announced it would be operational all 7 days of the week. A popular tourist destination during FIFA 2022, the Mina District, continued to captivate visitors throughout the summer of 2023, marking an impressive uptick of nearly 200% compared to trips requested in the previous summer.
"These statistics underscore how Doha is increasingly becoming a year-round destination for visitors globally," said Norhen Ali, Head of MENA Communications at Uber. "The surge in trips to the airport, the vitality of shopping malls, the attraction of Al Maha Island, and the cultural treasures of the Mina District attest to Doha's enthusiasm for exploration regardless of the season. At Uber, we are humbled to play a part in connecting residents and visitors to these vibrant corners, enabling them to forge memorable experiences that define a Doha summer," she added.