Twyla recycling and EPR signs MoU to reduce waste on environment and society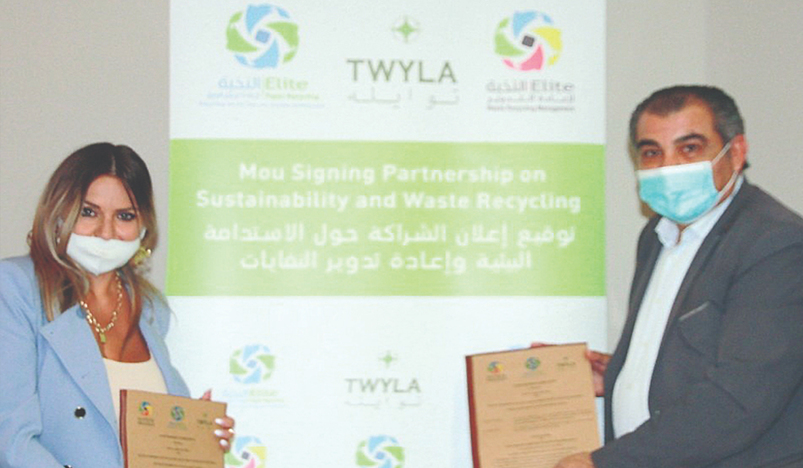 Twyla recycling and EPR signs MoU to reduce waste on environment and society
Twyla Recycling and Elite Paper Recycling Factory (EPR) have signed a Memorandum of Understanding (MoU) aiming to reduce waste and its accumulation and damage to the environment and society.
Twyla Recycling General Manager, Zuhair Murad and Elite Paper Recycling Factory Business Strategy & Communication Advisor, Catina Aghayan signed the Memorandum agreement.
The agreement states a step towards sustainable environmental efforts and awareness, as it focuses to embody a common desire in raising awareness in the areas of environmental 
sustainability for a healthier and more aware society and to agree to rise the cooperation to promote environmental sustainability and recycling. It comes under the framework of their programs and activities in order to achieve a sustainable future in society, work jointly to earnestly find solutions to the persistent environmental problems and instil the correct concepts among children.
Zahair Murad said that, "We are happy to sign this agreement with the Elite Paper Recycling Factory, which is unique in its kind and a leader in the field of recycling paper waste. This is only the beginning for a lot of future collaborations with regard to recycling between both of us. In Twyla we believe in social responsibility, environmental initiatives and the importance of engaging in such partnerships to strive towards a more sustainable environment."
Catina Aghayan said: "We are very happy to achieve such a wonderful partnership in the field of environment and recycling as we are keen that this strategic partnership complements our social responsibility in Qatar and the world."
"We are working to unify efforts and exchange services. This is in line with Qatar National Vision 2030, and there will be many future cooperation between us especially green initiatives on various levels. We thrive with our partners to build awareness and contribute to developing a better quality of life," she added.