Two People Killed, 60 Missing in Russian Bombing of Luhansk School in Ukraine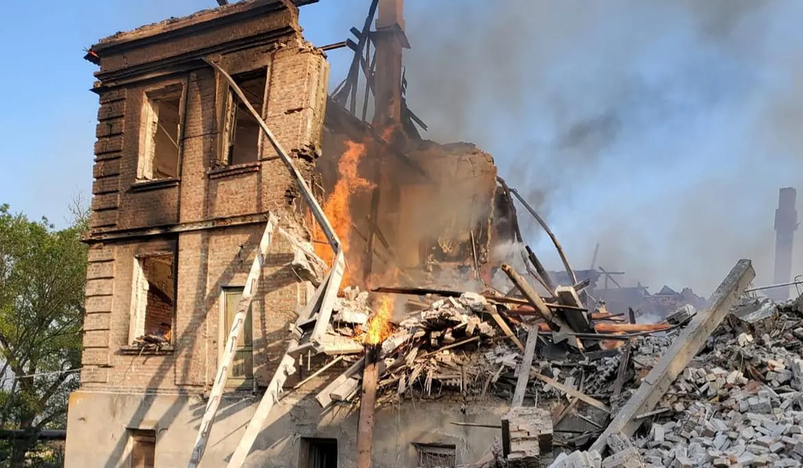 Two People Killed, 60 Missing in Russian Bombing of Luhansk School in Ukraine
At least 60 people are missing and feared dead in the debris of a burned-out school after a Russian air raid in eastern Ukraine.
The governor of the Luhansk region, Serhiy Haidai, said on Sunday that two people were confirmed dead after Russian forces dropped a bomb on the school, and 30 civilians had been pulled from the debris.
About 90 people had been sheltering in the school in the village of Bilohorivka, said Haidai, and a fire following Saturdays attack engulfed the building.
"The fire was extinguished after nearly four hours, then the rubble was cleared and, unfortunately, the bodies of two people were found," Haidai wrote on the Telegram messaging app.
"Thirty people were evacuated from the rubble, seven of whom were injured. Sixty people were likely to have died under the rubble of buildings." he added. 
Source: QNA