Two French fans will cycle 8,000 kilometers from Paris to Doha to attend the FIFA World Cup 2022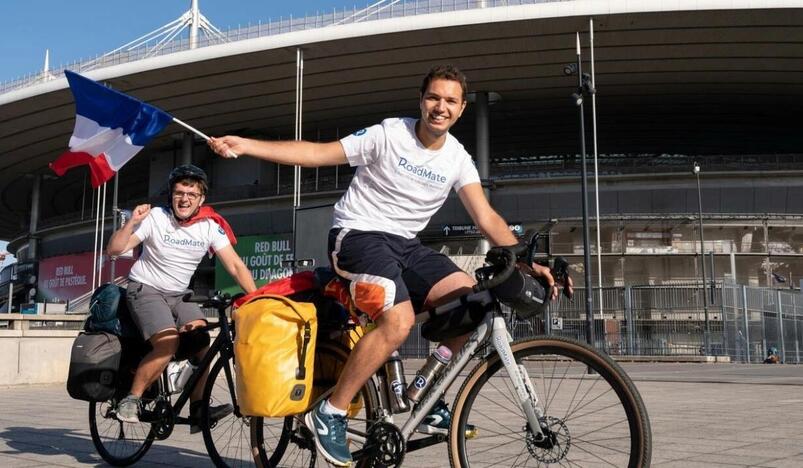 Image Source: France24
Mehdi Balamissa and Gabriel Martin, two passionate Blues (France national football team) supporters, have set out to journey 8,000 kilometres from Paris to Doha to see their team play for the first time on November 22, 2022.
Mehdi Balamissa and Gabriel Martin began their three-month adventure on August 20, 2022, from the Stade de France in Saint-Denis, carrying only twenty kilograms of baggage each in saddlebags and waving their blue-white-red French flags.
They want to go to Istanbul in a month, crossing Turkey from west to east and then Iran from north to south. They want to take a vessel bound for the United Arab Emirates and arrive in Doha by mid-November, just in time for the France-Australia encounter at the Al Janoub Stadium on November 22, 2022.
The two pals are die-hard Blues fans who have gone to several tournaments to cheer on their team. In their quest, they have the backing of the French Football Federation (FFF).