Two Chinese Ships Enter Japan's Territorial Waters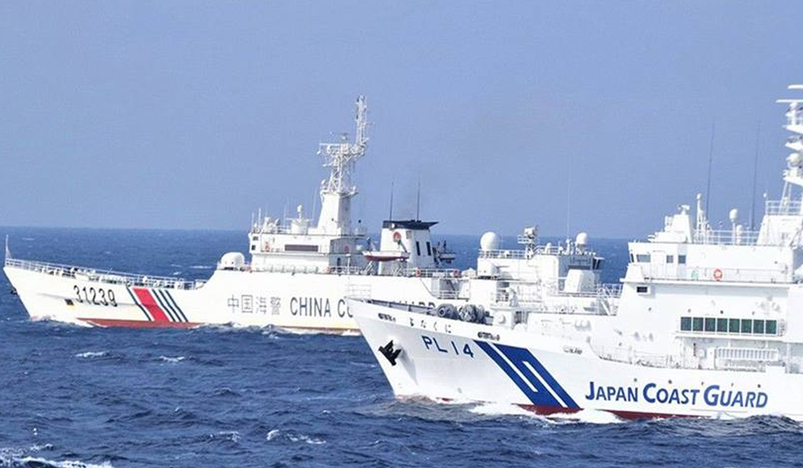 Two Chinese Ships Enter Japan's Territorial Waters
Japan Coast Guard officials said that two Chinese government ships have entered Japan's territorial waters near the Senkaku Islands in the East China Sea.
The officials said the ships entered waters off Uotsuri Island on Tuesday morning. They added that the ships apparently tried to approach a Japanese fishing boat operating in the area, Japan's NHK World radio reported.
This is the 11th time this year that Chinese government ships have been spotted entering Japanese territorial waters off the islands. The most recent occasion was on June 18.
There is a territorial dispute between Japan and China over the Senkaku Islands, as they are called in Tokyo or Diaoyu as they are called in Beijing. It is administratively controlled by Japan, while China and Taiwan also claim their right to it. 
Source: QNA