Turkish Voters Living in Qatar Cast Votes in Presidential and Parliamentary Elections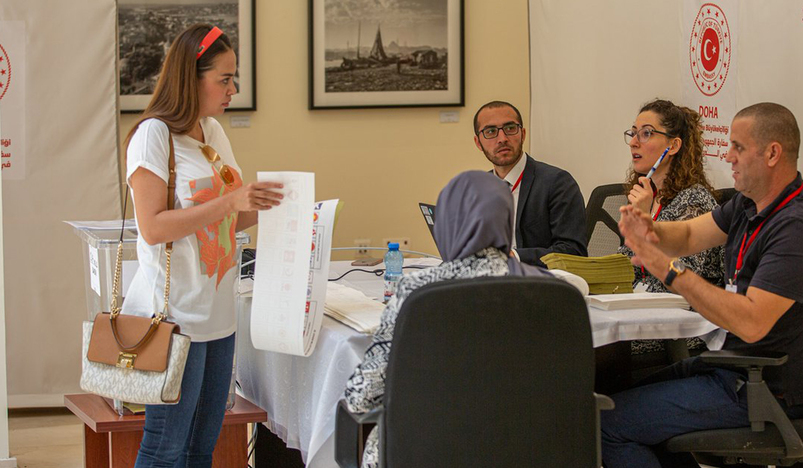 Turkish Voters
Turkish voters living in Qatar headed to the polls yesterday to cast their votes in the Turkish presidential and parliamentary elections.
At the headquarters of the Turkish Embassy in Doha, the polling process began yesterday morning.
Over 10,000 Turkish voters registered with the embassy can cast their votes until May 7, while voters across Turkiye will go to the polling stations on May 14 to choose their candidates in the presidential and parliamentary elections.
Speaking to Qatar News Agency (QNA), HE Ambassador of the Republic of Turkiye to Qatar Dr. Mustafa Goksu said that the embassy has taken all necessary measures to ensure that voters cast their votes in safety and reassurance under the best conditions.
According to the Supreme Election Committee, the number of those eligible for presidential and parliamentary elections is 64,113,941 voters.
Turkish President Recep Tayyip Erdogan is competing for the Turkish presidency as a nominee of the People's Alliance, a coalition of the Justice and Development Party and Nationalist Movement Party.
Kemal Kilicdaroglu, the head of the Republican People's Party, is the nominee of the Nation's Alliance. Other presidential candidates are the head of the Homeland Party Muharrem Ince, and Sinan Ogan who is the candidate of the ATA Alliance.
(QNA)