Turkish Property Developer showcases opportunities in property to Qatari Investors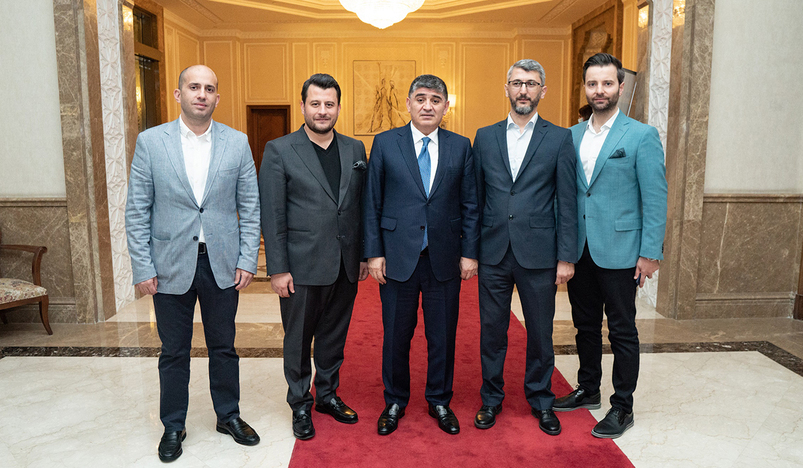 Turkish Property Developer showcases opportunities in property portfolio to Qatari Investors
Atis Yapi, the leading Turkish real estate development company, has outlined its leading real estate developments in Turkey before investors in Qatar, in a special Ramadan Sohoor held in Doha.
announced the opening of its Doha office – a move to create more areas of cooperation between Turkey and Qatar, while also enabling the company to build its presence in the Qatari market. 
The Ramadan gathering was held at Marsa Malaz Kempinski Doha and attended by His Excellency Mustafa Goksu, Turkish Ambassador to Qatar, Mr. Mohammed Fatih Cetinkaya, Commercial Attache, and hosted by Mr. Ahmet Atis, CEO of Atis Yapi, accompanied by Mahir Abdulkadiroglu, Business Development consultant.
The current gathering is part of a series of regional meetings held by Atis Yapi in the region to encourage investments and discuss mutual collaboration opportunities. 
Mr. Ahmet Atis, CEO, Atis Yapi stated: "We are honoured to be here in Doha to explore mutual collaboration and encourage investments in the real estate sector. Atis Yapi has built a strong reputation by delivering excellent property developments in Turkey, and we aim to provide solid investment opportunities to discerning Qatari buyers from within our diverse portfolio of high-quality real estate options which meet their needs We are ready to be their trusted partner and add great value to their investments".
On behalf of Atis Yapi, Mahir Abdulkadiroglu, Business Development Consultant presented a presentation about the company's current projects in Turkey, especially Bursa, and explored the potential investment opportunities for investors from Qatar. Abdulkadiroglu stated that the company is executing huge residential and commercial projects that add real value to the market and offers great opportunities for worthy investments.
In addition, Atis Yapi will open its official office in Qatar soon to support potential buyers and investors with all related information and consultancy, and offer them a wide range of services.
Atis Yapi is a leading real estate development company based in Bursa, Turkey, and characterized by its contemporary design, quality and innovation. Throughout more than 15 years of operations, Atis Yapi has developed thousands of luxury residential and commercial units in addition to malls, hotels and shops. Atis Yapi is a full-service provider that delivers solutions and all related services to ensure that customers receive the best returns.
The company's projects are located in the heart of Bursa, offering residents and investors an ideal location to live or invest and providing them with comprehensive solutions. 
Located in Turkey's northwest region, Bursa's rich history and amazing weather attract tourists from across the world, leading it to be considered one of Turkey's most important cities. In addition to its ancient mosques and myriad museums, the city is known as 'Green Bursa' due to the vast areas of natural beauty that surround it, including Uludag National Park, natural springs and waterfalls, and the Luna Park Botanic Botanical Garden.