Turkish President Visits Khalid Bin Al Walid Military Camp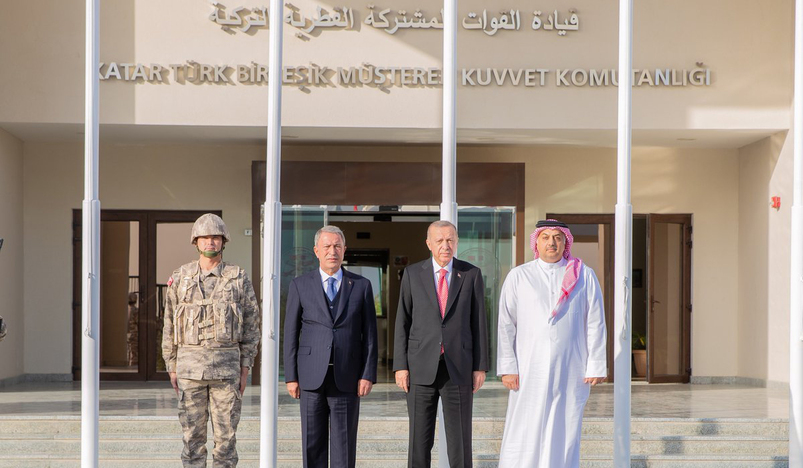 Recep Tayyip Erdogan visited Khalid Bin Al Walid Military Camp
HE the President of the Republic of Turkey Recep Tayyip Erdogan visited on Tuesday Khalid Bin Al Walid Military Camp, the headquarters of the Qatari-Turkish Joint Command in Doha.
HE the president was received by HE Deputy Prime Minister and Minister of State for Defense Affairs Dr. Khalid bin Mohammad Al Attiyah and HE Turkish National Defense Minister Hulusi Akar.
This visit comes on the sidelines of His Excellency's participation in the 7th Session of Supreme Strategic Committee between the State of Qatar and the Republic of Turkey held on Tuesday in Doha.
Accompanying His Excellency during the visit was HE Minister of Finance Ali bin Ahmed Al Kuwari and several senior officers from the Qatari and Turkish sides.
SOURCE: QNA