Top Free Things to do in Qatar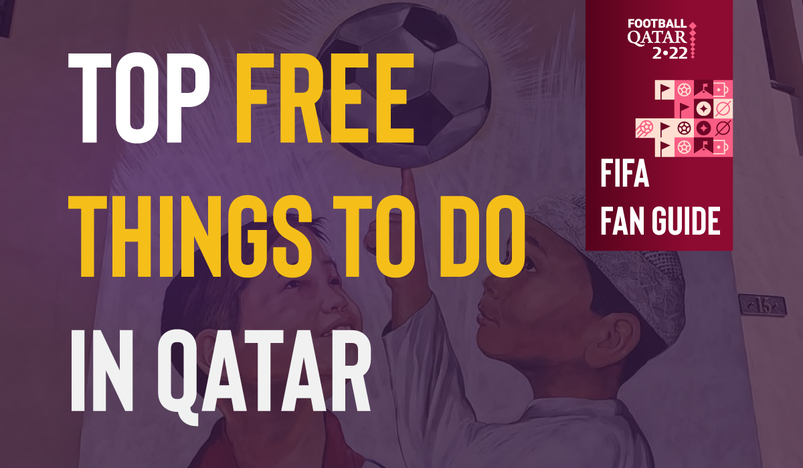 Top Free Things to do in Qatar 
Looking for interesting activities to do during your stay at Qatar? Luckily for you, there are a variety of options for you to indulge in that are completely free. From avid explorers to fitness enthusiasts, there's a choice for everyone. Here are some of our top picks!
Al Thuraya Planetarium
Spread over a massive 2,240 sq. of area, Al Thuraya Planetarium is one of the main attractions at Katara. It offers a rare blend of education and entertainment, that appeals to both tourists and astronomy enthusiasts. The planetarium also has a terrace overlooking the sea that hosts events, usually coinciding with astronomical events such as eclipses. Aside from its enticing exhibits, visitors can also watch English and Arabic shows for free at the planetarium's dome, which features a 22 m screen and a full dome digital system. 
Musfur Sinkhole
Located beyond a 13-mile drive on the west of Salwa Road, The Musfur sinkhole is one of the largest accessible sinkhole caves in Qatar. This largely unknown cave system, which is thought to have originated between 325,000 and 500,000 years ago around the middle of the Pleistocene Era, includes an opening that is about 40 feet across and 16 feet high. The sinkhole is bound by a chain link for safety reasons, but is still accessible to visitors via a small gate at all times during the day. 
Crescent Park, Lusail
One of the most recent additions to Qatar's growing list of landscaped parks, is the Crescent Park. It is contrastingly located within the concrete dense urban development of Lusail, offering respite from the monotony of day to day routines. The Arch is a striking feature of the park that can accommodate a viewing space of about 100 people. It is a huge structure made of steel, that can be accessed till the very top and opens into the beautiful view of the cityscape around you. 
Free workouts with The Fitness Box
Sahtak Awalan, has launched the Fitness Box in cooperation with the Ministry of Municipality-Public Parks Department. This innovative initiative was designed to inspire members of the community to take up exercise and fitness seriously. Catch their free workouts in designated locations in a safe and open air space. 
Olympic Cycling Track 
The major components of a great bike route are its length and smoothness. The Olympic Cycling Track is a network of paths created by prioritizing the safety and comfort of its users. It also boasts of holding the record for the world's longest continuous cycle path, measuring 32.869 kms. Additionally, the path features 100 benches and 20 areas for resting and 1450 street lamps installed along the path to encourage cycling at night.
Public Art 
Take a stroll among the various artworks that breathe life into the walls of Katara, Mansoura and Al Sadd Metro Stations. The artwork often reflects the ethnic diversity of Qatar and the various festivities happening around Doha. The murals are incorporate art from both local and international artists alike.
LED Lights at NMOQ
Experience the new stunning installation by renowned Swiss artist Pipilotti Rist, now open at the National Museum of Qatar. The mesmerizing installation named 'Your Brain to Me, My Brain to You', invites visitors to embark on a journey of self-discovery through a multisensory experience that inspires introspection and awe.
Free Match Screenings at Fan Fests 
Indulge in the festivities brought about by the football season, by watching one of the free match screenings hosted at the various fan zones around Qatar. Enjoy the exhilaration and excitement of watching your favorite teams play at the World Cup, along with fellow fans. You will also find food and beverage stalls with both local cuisine and international delicacies inside the fan zone.