Top 6 Staycation Destinations in Qatar
Top 6 Staycation Destinations in Qatar
No travel, no problem!
Social distancing guidelines and travel restrictions are in place for your safety against COVID-19. But, that doesn't mean you can't take time off to recharge.
The good news is: You can still experience a fulfilling vacation this pandemic without leaving the country – AKA a 'staycation.' 
Staycation in Qatar
So, what's this buzzword? Simply put: A staycation is a portmanteau of 'stay' and 'vacation,' which means a holiday spent in an area near you, rather than abroad.
Staying in is the new going away. Be a tourist in your own place!
Whether you're self-isolating or working from home, your house may feel a bit claustrophobic. To ditch your isolation blues, inject some fun into your break by going on a staycation in Qatar.
If you want to try something different from a daylong Netflix binge, make sure you scroll all the way down.
1. Marsa Malaz Kempinski The Pearl Doha
Want to 'get away' without actually going away? What about a staycation in a palatial luxury beach resort with 5-star service in Doha?
Marsa Malaz Kempinski is now offering a lavish staycation package starting at QAR 789. 
•  Includes breakfast for two 
•  Valid until 31 December 2021
For bookings, contact: +974 4035 5555 or reservations.marsamalaz@kempinski.com.
Pack up and stay in an oasis of comfort, tranquillity and privacy, which reflects the ultimate luxury of a genuine and majestic palace.
Any trip to Marsa Malaz Kempinski promises to be luxurious. It also ensures the most spectacular family-friendly experience in Doha. 
2. Banana Island Resort Doha by Anantara
Fun water activities (not for the faint hearted) await staycationers in Banana Island!
Anantara Staycation offers adrenaline-fuelled adventures on a private island just off the coast of Doha. Enjoy exclusive savings on suites, and more.
• Save up to 25% on total package value
• Two-night stay for two in a Junior Suite
• Daily breakfast
• Two activities per person per stay (bowling or mini-golf)
• Book any 60-minute spa treatment and enjoy an extra 30 minutes
To book, contact +974 4040 5050 or e-mail doha@anantara.com.
Banana Island is accessible by complimentary catamaran. Indulge in family adventures, wellness retreats, and sunny beach bliss.
3. Al Messila Resort, A Luxury Collection® Resort & Spa, Doha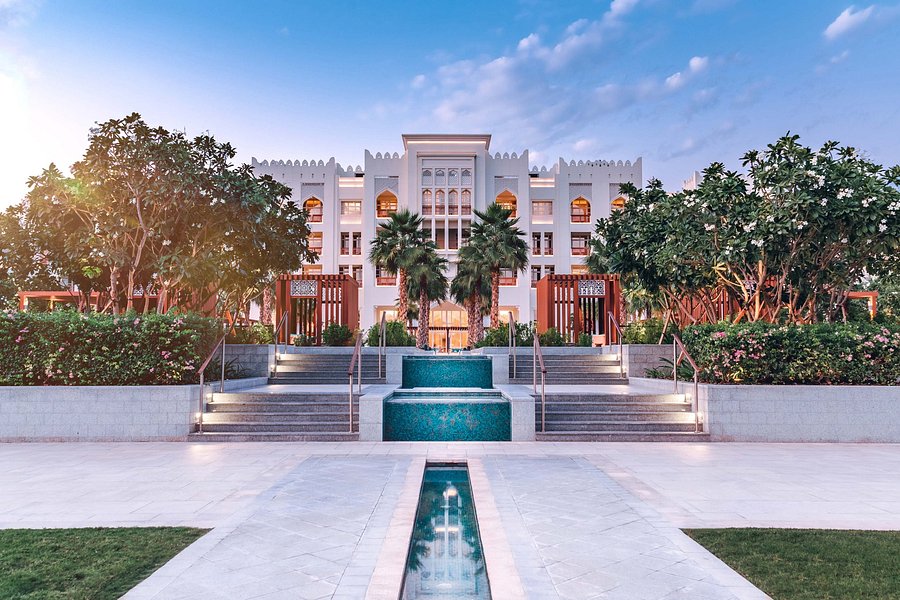 Why go far away when you can relax close by?
Nestled between desert sands and the vibrant buzz of the city, Al Messila Resort & Spa is a 5-star resort in Doha that welcomes guests to a private palace setting, spacious rooms, signature suites and luxury villas with private pools.
'Your Family Stay' package includes:
• Book Two Rooms
• Save 50% on Your Second Room
• Valid Stay Dates: April 15, 2021 - December 31, 2021
Reserve now at +974 4445 0000.
From exclusive savings to one-of-a-kind dining and wellness experiences, the resort's special offers take your stay in luxury to a whole new level.
4. Hilton Doha The Pearl Hotel & Residences
Have you had just about enough of being at home? It's time to unwind and get the celebrity treatment with world-class service at Hilton Doha!
Situated in the waterfront promenade Corniche, this 5-star hotel offers private beach access in the West Bay diplomatic area. 
The hotel's staycation and long-stay packages give guests the chance to take a well-earned break after a challenging year.
What's more? It has sea-view rooms with outdoor pools. It also serves high quality food in an upscale setting that defines Hilton with everything you need in a home.
For reservations, contact +974 4492 4444.
5. Sharq Village & Spa, a Ritz-Carlton Hotel
Escape the buzz of the city and treat your family to a 'Memorable Family Stay' package of Sharq Village & Spa.
Set along Qatar's golden coastline, this secluded paradise offers a private beach, luxury villas, and award-winning dining.
Family Offer details:
• 50% savings on your second room
• Starting at 1,050 QAR per night
• Access to Ritz Kids activities
• Valid until December 31, 2021
Book now by calling: +97444256666!
Traditional, romantic and secluded. Feel like royalty at Sharq Village & Spa, a beach resort carefully designed to emulate an elegantly marbled Sheikh's palace.
6. Mandarin Oriental, Doha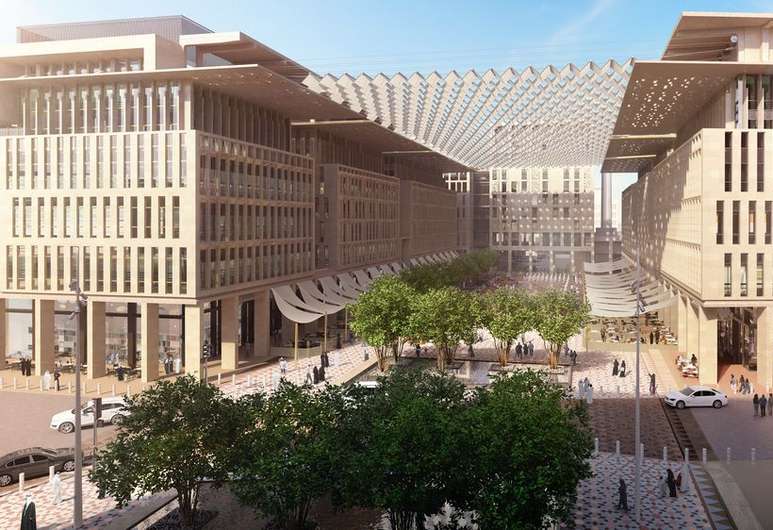 Why spend a fortune traveling to an international locale when you could have a perfectly delightful staycation in Mandarin Oriental, Doha? 
The Staycation by M.O. allows you to enjoy a hotel credit, breakfast, early check-in, late check-out and more.
• Additional benefits available when you log into or join Fans of M.O.
• Daily breakfast for two.
• Early check-in at 12pm upon availability
• Late check-out at 4pm.
• Daily dining credit of QAR 300 per room, Studio Suite, Junior Suite and One Bedroom Apartment.
• Daily dining or spa credit of QAR 1,000 per suite (starting from Deluxe Suite) and Two or Three Bedroom Apartment.
• Rates from 1,200QAR/ Night
Contact +974 4008 8888 or e-mail modoh-reservations@mohg.com for bookings.
Important Note: Due to the current restrictions, some hotel amenities are temporarily unavailable including restaurant, cafe, gym, and spa services. Please contact the hotels directly for your inquiries. Terms and conditions apply.
Could it be possible that staycations are here to stay? 
While you're taking precautions to stay safe and protect others, it's also important to take care of your mental and emotional health from the pandemic's many stressors.
Our above top picks give you ideas on the best 24-hour getaways in Doha where you can spend some days to reboot, relax, and rejuvenate.
After reading this article, we bet you'll start planning today for a staycation that you deserve.
Have a safe and happy staycation in Qatar!