Top 5 Swimming Pools in Qatar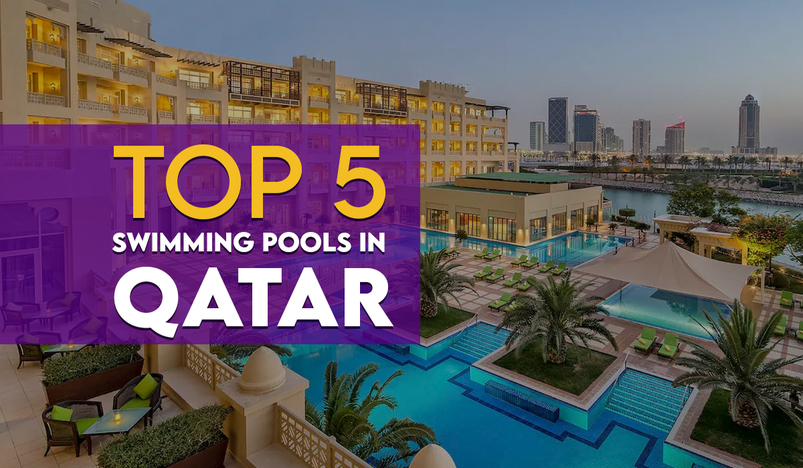 Top 5 Swimming Pools in Qatar

Located in the Middle East, Qatar is surrounded with 3 sides of water making it a global tourist destination.
The peninsula region has some of the best attractive spots in the world with amazing beaches, parks, hotel with excellent swimming pools and other features to offer.
If you have rushed through to know where you could have a fun time for a relishing period by enjoying swimming in Qatar's pool, you have come to the right page.
In this article, we have curated a list of top 5 swimming pools for a real lifetime experience.
1.    Four Seasons Beach and Hotel
The Four seasons hotel is famous for its watersports as they have renowned beach and pool for individuals to swim and enjoy.
The hotel offers 5 swimming pool for the guests to choose from their favorite option and allows a lot of people to enjoy the time swimming due to its vast sizes.
For more details on the services and offers, you can get in touch with hotel on 4494 8888. 
2.    Maroona Beach
The beach makes it perfect for all those wanting to walk through or for kids to play in the sand along with swimming in one of the finest beaches in Qatar.
Located just in front of the Fuwarait Beach, Maroona beach is so much more than fun with your friends and family.
You can also explore and have a great time discovering many of the sea creatures such as turtles, starfish, and tiny hermit crabs during your visit.
3.    Al Sultan Beach and hotel
Al Sultan Beach and hotel offers us a relaxing time in this private beach and offers a large swimming pool for all its customers.
Various outdoor activities can also be done during your time at Al Sultan Beach and hotel while swimming in their large pool.
This mesmerising resort is situated in Al Khor and is an ideal destination for all those thinking about taking a break or escaping from the week.
4.    Wakrah Beach
Albeit outside the main city, Wakrah beach is a very famous place for all the Qatari residents to explore and relish in the sea.
The pool offers a plenty of space for all the visitors to explore and have their best time during the visit at Al Wakrah city.
In addition to this, many other facilities such as stores and restaurants are nearby to make the day fun-filled and memorable.
5.    Qatifan Island Beach
Last but not the least, the best option recommended for a substantial time of swimming is the Qatifan Island Beach.
The beach has a breath-taking view attracting more and more guests to revisit and avail its entire services. 
Although the Island is considered as a luxurious resort, it also offers swimming pool in addition to spa, cabanas, gym and many more.
Let us know in the comments below your favorite option of swimming pool in Qatar.