Top 5 Sea-view Restaurants in Qatar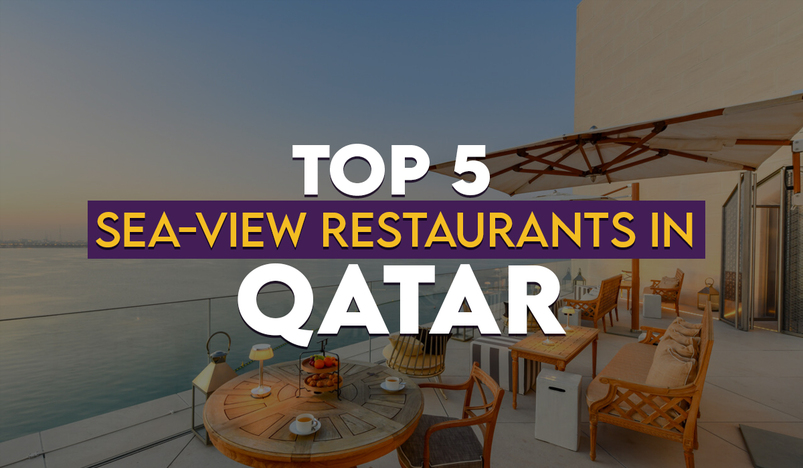 Top 5 Sea-view Restaurants in Qatar

Qatar is home to a variety of cuisines with mixed continental dishes served just like the way the resident and citizens in the country.
More than the locals, region has witnessed higher number of expats coming from different parts across the globe and provides a wide range of tastes that suits all.
Having said that, the gulf state houses many fancy, high-class and state-of-the-art restaurants with fantastic and breath-taking views of the country.
Many reputable restaurants feature unique and mesmerizing views of land, sea and the dazzling view of the region.
We can explore some of the top restaurants in Qatar offering amazing sea-view.
1.    Al Nahham Restaurant
Located at Banana Island and resorts, Al Nahham would be one of the first choice for its palatable mixed traditional food and breath-taking scenes of the view.
Mainly offering Middle eastern, and barbecue dishes, Al Nahham restaurant is also a vegetable friendly atmosphere that allows you to enjoy the food with the best view of Doha's sea.
To know more about the special offers, bookings and rates, you can dial 4040 5116 and be benefitted by their classic services. 
2.    Le Veranda Doha
Le Verena is one of the finest choices for those individuals in the country who loves Italian dishes more.
The restaurant is housed at Sheraton Hotel and serves delectable Italian traditional meal in the open air with some stunning view of the corniche sea. 
Get to the hotel right away for some fun and enjoyment along with your loved ones and make reservations by calling them on 4485 3000.
3.    Burj Al Hamam
People usually come in Burj Al Hamam for their exceptional dining service along with a spectacular view of the sea.
Located at The Pearl Qatar, the restaurant offers some of the best Lebanese cuisine service amazing quality of the middle eastern taste.
For more information regarding their services, offers and availability, contact the restaurant on 4409 5238.
4.    Al Mourjan Restaurants
Housed at the corniche area, Al Mourjan restaurants is also a top choice for those from the city area to visit the country's best restaurant with a sea view.
The services of this restaurant are laudable due to its quick services and reasonable cost along with an amazing sea view.
Contact them on 4483 4423 to receive more information regarding bookings and offers.
5.     Nobu restaurant
Offering some Japanese cuisine, the largest Nobu restaurant is in Doha making it a great place for dining and take photos with amazing sea-view backgrounds.
 
Considering the whole of the Gulf region, the 2,415 square meter restaurant of Chef Nobuyuki "Nobu" Matsuhisa is definitely a showstopper. 
 
The indoor dining spaces is not the only thing that is charming about its interiors but the cherry on top is definitely its iconic rooftop lounge with additional splendid views.
 

Which of these fantabulous sea-view restaurants grabbed your attention? Let us know in the comments below.