Top 5 Parks in Doha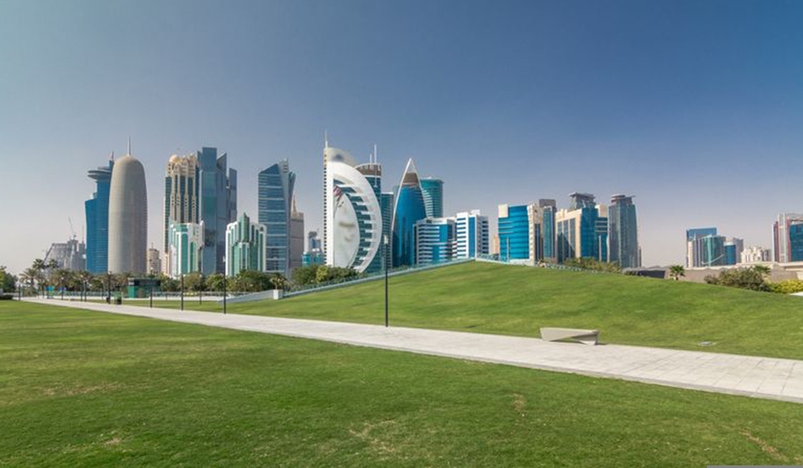 Top 5 Parks in Doha
Doha has some lush, green parks and these open spaces have jogging trails and rides to keep kids entertained with playgrounds. 
Here are our top five selected each with its own unique USP for sights, greenery and facilities.
1. Aspire Park
The Aspire Park is a sprawling landscape measuring an impressive 88 hectares offering a wide range of activities for sports lovers. You can start the day with a run on the jogging track, followed by a fresh brew in the onsite café. 
Folks also love to relax on the park benches beside the fish pond and the place truly comes to life at night, when the large grass pitches invite you for an amazing view of Doha's skyline - The Torch Tower, a 300-metre-tall skyscraper has an observatory deck and a revolving restaurant showing a magnificent view of Doha.
2. Al Bidda Park
Al Bidda Park is an all-purpose park along the Corniche that offers running trails, playgrounds, and plenty of gymnasiums for workout sessions along with a football field and a basketball court. Pets are allowed in the Al Bidda Park as long as they are kept on a leash.
The park also has many fire pits, benches and table stretching along the Doha coastline and within walking distance of the ever popular Souk Waqif.
3. Museum of Islamic Arts Park
The Museum of Islamic Arts Park hosts a wide range of events all year round. From October to February the park has an open-air cinema and a popular Winter Open Air Bazaar that happens on the lawns.
Fitness classes take place in the grassy fields and the park is ideal for energetic kids with massive trampolines and a fantasy castle fitted with ropes, stairs and slides. Check out for the bicycle rental to tour the park leisurely on a 2-wheeler.
4. Sheraton Hotel Park
Sheraton Hotel Park is ideally located just behind the famous Sheraton Grand Doha Resort on the Corniche and is particularly popular with families due to its large playground and 24-hour security. The park regularly hosts many family-oriented events. 
It has 4 levels of underground parking with over 2,500 spaces available and an impressive sprawling 80,000 square metres in area with around 34,500 square metres of pure greenery. It also boasts of 5 water features, 12 challenges in the Fitness Zone, prayer rooms, and a wide choice of restaurants and snack kiosks.
5. Oxygen Park
The Oxygen Park located in the Education City is an excellent spot to get fresh air as this unique 13-hectare park is aimed at sporty people fully equipped with jogging trails and volleyball fields with several multi-purpose pitches to play around with family and friends.
Work out at nights is possible as the tracks and facilities are lit up and children can enjoy this vast park's artificial waterfalls and playgrounds which are a sight to behold.