Top 5 Doctors Appointment Booking Apps An Overview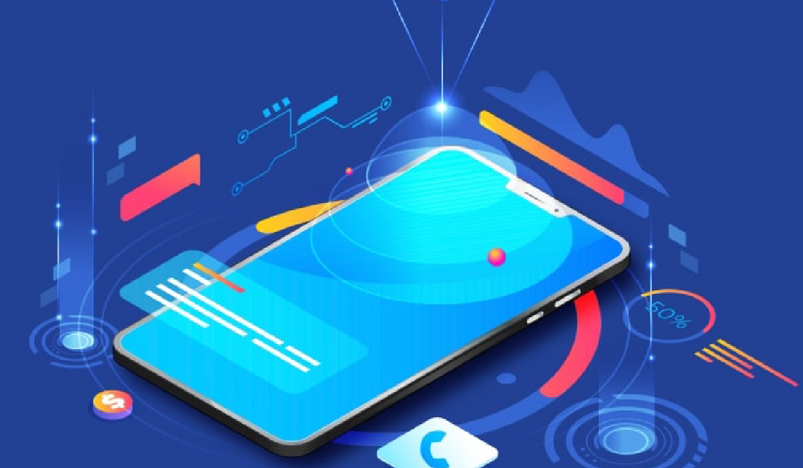 Top 5 Doctors Appointment Booking Apps An Overview
During the global pandemic, people could not visit a hospital; everyone was quarantined. Fortunately, at that time, mobile apps were like a blessing in disguise for patients, doctors, and other medical staff. In fact, during that crucial period, many telemedicine businesses improvised and integrated an appointment feature on one of their apps or even launched a new product in some cases. 
Figures show that over 70% of patients these days prefer booking an appointment online and talking to a doctor through an audio/video call, even in emergencies. 
Plus, telemedicine as a whole is projected to reach new boundaries. In terms of numbers, a 30% CAGR is predicted in the upcoming years – potentially being valued at around $387 billion. Now you can presume, how much mobile apps could generate revenues for your businesses. 
 
If you're someone who has just started out their business in the telemedicine industry, undeniably, investing in app development company would be a game changer for you. 
This article will look at different trends and provide a brief overview of different appointment apps and why more businesses should look into them. Plus

Best 5 Doctor Appointment Booking Apps in 2023 

The following five apps recommended by mobile app developer are quite in demand in recent years. Let's discover one-by-one so that you can invest in one of these kinds in order to stay competitive in the mainstream markets. Also, for assistance in building data-driven mobile apps, you can collaborate with any top-notch app development company in the GCC region. 

HealthTap

The goal remains the same as an on-demand service company with separate apps for patients and doctors. HealthTap was launched to provide ideal virtual healthcare services to patients across the United States. The app is HIPAA approved and includes one-on-one appointment services.
With just a single click and by mentioning your city and state, you can easily make use of this app. The main purpose of this app is to connect and build connections and help doctors and patients to coordinate and exchange information.
This app is very easy to use. With a waiting time of 15 minutes, patients can instantly get on a video call with their selected doctor. You'll find different packages in this app for your spouse, parents, kids, or even the entire family. And, that too, under cost-effective rates. 
Doctor on Demand

Doctor on Demand has been in the business since 2013, and the company has seen all sorts of trajectories, being an industry standard. With Doctor on Demand, you get access to different types of licensed doctors from the comfort of your home. 
On the app, once you select what kind of doctor you are looking for, a menu will pop up with credentials and reviews – choose who you like. Both doctors and therapists are just a click away. Doctor on Demand is currently in a contract with hundreds of professionals; 24/7 service is included.
Planning to build an app similar to Doctor on Demand app? Reach out to any expert team of app developers in Qatar in this regard. 
 
Zocdoc 

Zocdoc has a subscription-based model where patients can find and book a doctor, therapist, or dentist. Browse through the app and see different profiles – appointment timings, qualifications, and experience. 
And there is even a Zocdoc insurance checker through which you can see different packages and what fits best for you and your family. Enter your insurance plan, the city, the state, and desired date, and click on search to see an entire directory. 
Beyond everything, the customer support service at Zocdoc is exceptional. Any query gets solved in a few minutes through an email or social media, or you can directly call/text, too. 

MDLIVE

MDLIVE is built on providing instant services to patients, helping them get a better diagnosis. To sign up on the app, every medical professional must prove their credentials and be certified and licensed to practice in different states. Depending on insurance plans, patients can opt for the following: 
Urgent care
Primary care
Mental health therapy/psychiatry
Dermatology 
And a lot more. Based on different surveys, MDLIVE is one of the most highly-ranked apps in the industry. 9 out of 10 people have reviewed and supported this app. 

Practo 

Practo is a telemedicine app that helps patients and healthcare workers connect better and communicate efficiently, leaving no gap. Practo enables its consumers to get free consultations, and there are budget-friendly packages for the long term. 
Practo is one of South Asia's leading names in the telemedicine industry. With Practo, patients get access to instant video consultations and doctors at the nearest proximity and can even order medicines. So far, the reviews have been great.
Creating an impact while maintaining security standards. Practo is backed by multiple data privacy policies, including HIPAA, DSCI, and ISO 27001. 

Final Thoughts 

Needless to say, the healthcare sector has undergone a significant shift in recent years. Henceforth, investing in the right healthcare technology, including mobile apps is what makes your business stand out from the crowd. Connect with any reputable mobile app development Bahrain today to get assistance for your mobile app development.