Top 5 Apps to Help you During Ramadan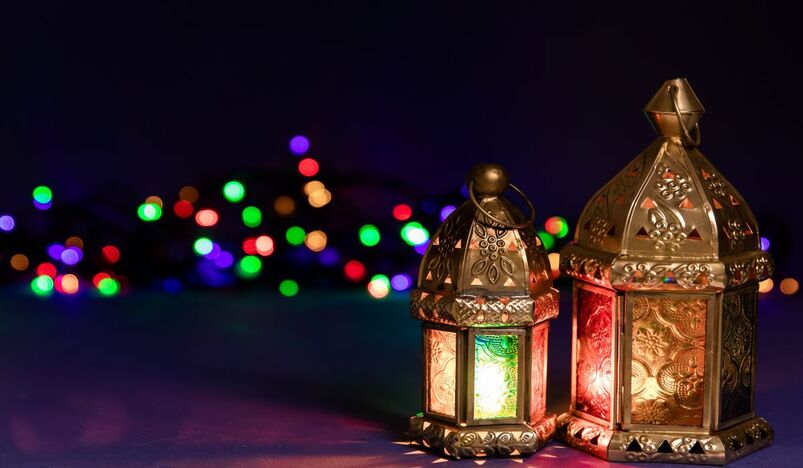 Ramadan Lanterns
Check out our below selection of the Top 5 apps to try out during Ramadan. These apps will transform your life beyond what you can imagine. 
1. Ayami 
'Ayami'' App My Days, application brings you multiple benefits all in one app. This is a very functional app that is easy to use and comes with an excellent interface, it contains an Imsakeya , Prayer Timings, Qibla Compass, as well as several Duas. It allows you to recite Quran, and comes with a a prayer alarm. The app also helps you locate the nearest mosques around you, and helps you donate Sadaqah directly through Qatar Charity who sponsors the app. You can also benefit from a Fatwa service and enjoy the E-books that the apps provides.
Download Android | Download IOS
2.'Athan Pro'
Say Salam to Athan Pro. The app allows you to hear the adhan even if your phone is not working or the application is not functioning properly. With "Athan Pro" you can rest assured that you will never miss out on your daily prayers, and you can choose from the most beautiful azan sounds from all around the world.
'Athan Pro' provides you with Eid dates, religious occasions, and a special Ramadan Calendar.
Athan Pro is used by millions of Muslims around the world. It brings the most accurate prayer times and many other features such as Quran, Tasbeeh, Islamic Calendar, and a compass to locate the Qibla with the help of augmented reality.
Athan Pro is also useful for Apple Watch wearers who can easily check out the prayer times on their wrist.
You get to enjoy Tasbeeh with phonetic support, in French & English and you also get to enjoy Azkar for before and & after the prayer. You can Display 99 names of Allah.
Download Android | Download IOS
3. Quran in English
This is a very simple app, but yet effective, You can easily read the Quran, choose the reciter, and the narrator in the language of your choice to guide you through understanding the meaning of the Quran.
The Holy Quran is clear and easy to read in English, with beautiful audio, and a full search option.
This app has many good features such as a highly accurate translation of the Quran, In contemporary English.
With many perks such as an intelligent search, synchronized text & audio, scalable text, and bookmarks.
The app also features night and day modes to make you glare less at the screen and get more comfortable. 
It is lightweight, fast, and can be used offline and online. You can use it whether across all your smart devices such as your phone, tablet, or TV, and it is completely ads free.
4.''The Faster Bag" app
The faster bag is a full and comprehensive app that contains everything that the faster needs. 
The app features include both religious and health-related topics and fatwas for women, which are given to you so that you can make the most out of Ramadan. The application has a section on Ramadan health topics, such as nutrition, healthy trainings, and the benefits of fasting.
Download Android | Download IOS
5.Cook Pad
Cook Pad is a multifunctional app that allows you to have dozens of options on what to cook for Iftar, and you will have a wide range of foods and sweets.
During fasting, one can get bored with the repetitive food items on the Iftar table. 
With this application, you are motivated to cook and publish your recipes on the website, and you can include your ingredients and share them for everyone to see.
Download Android | Download IOS