Top 10 Benefits of Hiring a Recruitment Agency When Outsourcing in Qatar for Workers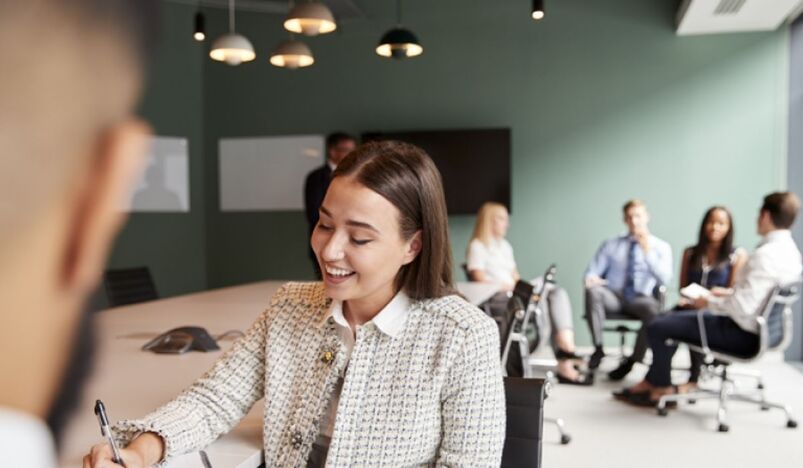 Top 10 Benefits of Hiring a Recruitment Agency When Outsourcing in Qatar for Workers
Recruiting new employees can be a costly and time-consuming process for most companies. With B2C Solutions, it doesn't have to be.
As the most reliable outsourcing service in Qatar, B2C doesn't just provide people, it brings out talent and support to help your businesses grow.
Using this recruitment agency's hiring solutions means you find the best talent, and receive support to maximize your business's potential. 
Its professional recruiters can identify and attract talent, negotiate terms, and relieve a huge amount of pressure. They can help you find the people you need to move forward, bring them to interview, and secure their services within budget.
Here are the top 10 practical benefits of a staffing service in Doha to help hire professionals:
1. Ability to identify talent
B2C works with both employers who are hiring new employees and professionals who are looking for career opportunities. Its job consultants have the knowledge about how to avoid hiring a bad candidate, which is extremely important. They know who is looking for work, how capable they are, and what sort of salary expectations they have.
2. Access to the best candidates
As a recruitment specialist expert in providing staffing solutions in Qatar, B2C has access to a wide range of talented jobseekers. It has a growing database of potential candidates.
Skilled applicants don't have time to search job boards. Instead, they consult with a recruiter who they can trust to find their next career. The best recruitment companies in Doha will spot technical ability that aligns with your company values, resulting in a long-term successful hire.
It is likely 1 out of 3 job seekers will change a job within their first year. Find the right candidate using a recruitment agency like B2C to avoid any further hiring costs.
3. Interview candidates
B2C's recruiters can conduct interviews on your behalf, which can save you time and money. They will first conduct a candidate screening over the phone to start the process of narrowing down the applicants.
They can further check the profiles of the shortlisted individuals, and eliminate any unsuitable matches from the hiring process. They can also conduct background checks on applicants invited to interview, so you or your HR department doesn't have to. 
When it comes to the final round of interviews, B2C can advise on what interview questions to ask.
4. Advertise roles
Sometimes when you advertise vacancies, you might not be receiving applications of your required calibre. B2C understands that you are looking for an experienced candidate with niche skills, but the CVs you receive simply don't tick the boxes.
Often, this is due to poor marketing. The high-calibre people you need simply don't see the adverts of your job vacancies. And, if they aren't aware of the opportunity, they can't apply for the role.
B2C's recruitment consultants not only advertise vacancies, but they actively search for professionals who fit the job description. They establish direct contact with talented individuals they know. They might have helped them find a new job in the past and invite them to apply for the new role.
5. Negotiate salaries
As an employer, the last thing you want is to hire new employees fast. B2C's recruiters can help you benchmark remuneration against other businesses in your industry.
Before entering salary negotiations, they can provide you insights on current trends. They are also actively placing skilled applicants and negotiating salaries involved in the hiring process.
They can negotiate on your behalf and agree to a mutually acceptable remuneration package.
6. Deliver interim professionals
Using a recruitment agency in Qatar, gives you the benefit of increasing or decreasing your employee levels as needed. It can identify professionals for full-time or permanent roles. It can also source for applicants for interim jobs for emergency cover or lack of manpower at short notice.
B2C has candidates who are willing to hit the ground running, ensuring no time wasted in hiring professionals.
7. Save time & money
Partnering with a recruitment consultant is easier and faster than hiring internally. It will save your business time and money.
B2C's hiring specialists collect and assess CVs, check references, use the best interview techniques and shortlist candidates, so you don't have to.
When you build a relationship with B2C, once it understands your business and goals, it will hire the right people for you in a timely, cost-effective manner.
8. Industry expertise
B2C has recruitment specialists for specific industries. It understands your industry and offers industry-specific knowledge of market trends, salary levels, and the skills required to drive your business forward. Its Industry-specific recruiters also have access to skill-specific applicants.
9. Enable business growth and innovation
If you entrust your hiring needs with B2C, it can help your business grow. It works with companies of all sizes, from start-ups to large corporations, providing recruitment services and outsourcing solutions.
10. Offer industry insight
B2C provides staffing solutions in Qatar, across a range of industry sectors including:
• Finance and accounting
• Financial services
• Interim management
• Technology and office administration
The company has significant expertise and jobs market insight locally and internationally. It understands your needs, the candidate's expectations, and the impacts of supply and demand on the jobs market in Doha. This means it can help you make the right decisions for your company.
When it comes to hiring, you don't need to do it alone. B2C can help your business access the skills and experience you need, without breaking the bank. This allows you to free up time and monetary resources to help drive your business forward.
B2C makes hiring easy. It's that simple. Just share your requirements and its talent solutions specialists will get in touch with you.
Looking for the best recruitment agency in Qatar? Partner with B2C Solutions for all your hiring needs. Get in touch with them by sending an email to business@b2c-solutions.com.