TOD has been Named the Official OTT Broadcasting Platform for Qatar 2022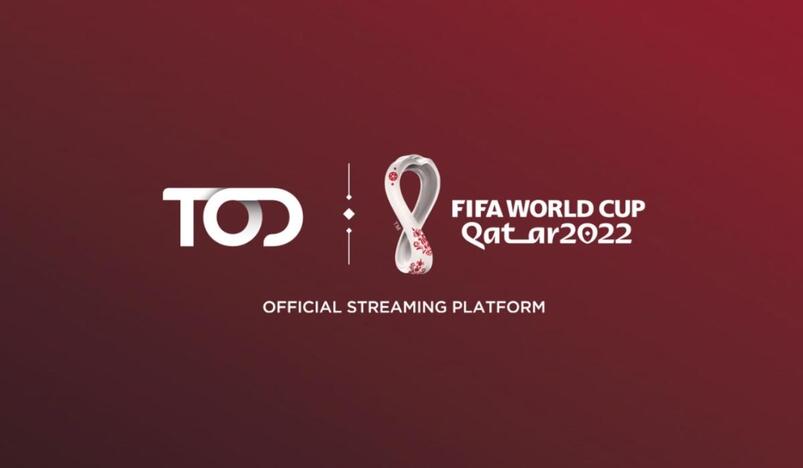 Image Source: TOD
TOD, the MENA streaming platform, confirmed its preparedness to be the region's official OTT platform streaming the FIFA World Cup Qatar 2022. TOD will livestream the eagerly awaited games to the whole MENA area, which will be held in a Middle Eastern country for the first time in FIFA existence.
TOD is a membership OTT service that offers its customers with unrivaled live sporting events programming from beIN Sports as well as 35,000+ hours of quality entertainment material. TOD is a family-friendly and personalized platform that provides the biggest movies as well as top Arabic, Turkish, and International content, in addition to children's programs. It also has a variety of fresh original content creations available through "TOD Originals."
TOD's VP-Marketing, John Paul Mckerlie, commented on the development, saying, "It is a proud moment for TOD to be broadcasting the FIFA World Cup Qatar 2022 for the whole MENA area. Football is one of the most popular sports in the area, and we will offer the most awaited tournament to MENA families on the screens of their choosing in less than two months. We have various carefully designed plans to make it an exceptional experience for our viewers, including world cup-specific subscription options and Hayya cardholder discounts, to mention a few."
TOD will broadcast FIFA World Cup Qatar 2022 material in 4k/UHD resolution with Dolby Atmos, delivering spectacular images alongside rich, clear, and powerful sound. The network can attach up to 5 devices at once, including two simultaneous streams on various services, and it connects major smartphones and large displays, allowing users to watch content whenever and wherever they choose. The service is also available on the web, as well as on Android and iOS smartphones.
TOD uses cutting-edge technology to create a comprehensive and unique experience that increases live watching in the region unlike any time before, as well as smooth content browsing and availability. TOD is available throughout the MENA area, including Qatar, the United Arab Emirates, Kuwait, the Kingdom of Saudi Arabia, Bahrain, Oman, Egypt, Jordan, Iraq, Algeria, Sudan, South Sudan, Tunisia, Morocco, Lebanon, Palestine, Syria, Yemen, Chad, Mauritania, and Libya.