To Make the World Cup Carbon-Neutral, 60% of the Garbage will be Sorted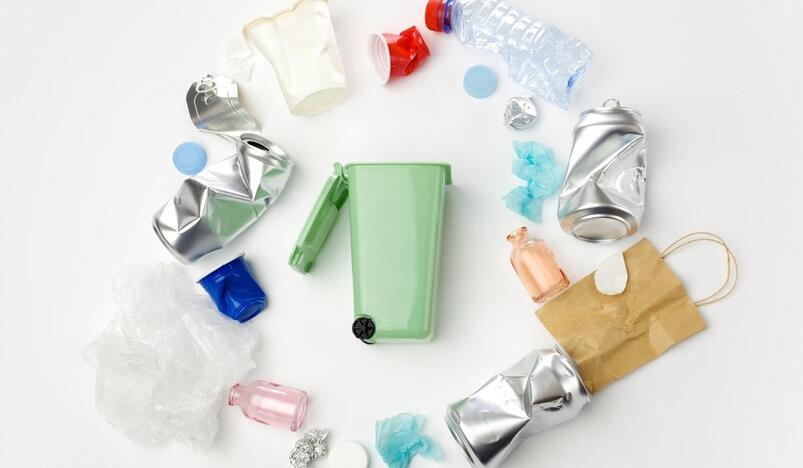 To Make the World Cup Carbon-Neutral, 60% of the Garbage will be Sorted
Following Qatar's commitment to host the first carbon-neutral FIFA World Cup by reducing emissions, the Ministry of Municipality is aiming for 60 percent of total waste generated during the World Cup to be sorted out for recycling, reusing, and other purposes rather than being disposed of in landfills.
Sorting garbage is crucial to increase the amount of waste recycled as well as the quality of recovered products. Everyone has a responsibility to play in successfully sorting garbage, from individual home input to massive business waste loads.
Director of Waste Management and Recycling Department at the Ministry of Municipality, Eng. Hamad Al Bahr said, "Shouldering a big responsibility towards mega sporting event, we have targeted that 60 percent of total wastes must be sorted out." Speaking to Qatar TV, he stated that cleaning out 60% of rubbish is much greater than the amounts sorted out during the last World Cup.
Al Bahr said, "The target is difficult. Therefore we formed a complete team to achieve the target. We made another target to transfer the remaining 40 percent wastes into energy."
He stated that specialized teams comprised of municipalities and the corporate sector had been created to achieve these goals.
In response to a question concerning the Ministry of Municipality's resources for meeting garbage-sorting objectives, he stated, "We have the Middle East's largest waste management center." We obtained valuable experience at the 2021 FIFA Arab Cup, which gives us a solid foundation to pursue our goals."
He also stated that the Ministry has issued a number of tenders in order to engage the private sector in this endeavor. According to Al Bahr, the proposals involve, among other things, delivering garbage containers, cleaning employees, and mobile waste transfer stations to service the FIFA World Cup Qatar 2022.
"Following our strategy, we have provided two types of waste containers — green and gray — to collect recyclable and non-recyclable wastes separately from consumers," Al Bahr added, advising people to dispose of their waste appropriately.