Tips To Protect Your House Against Dangerous Hazards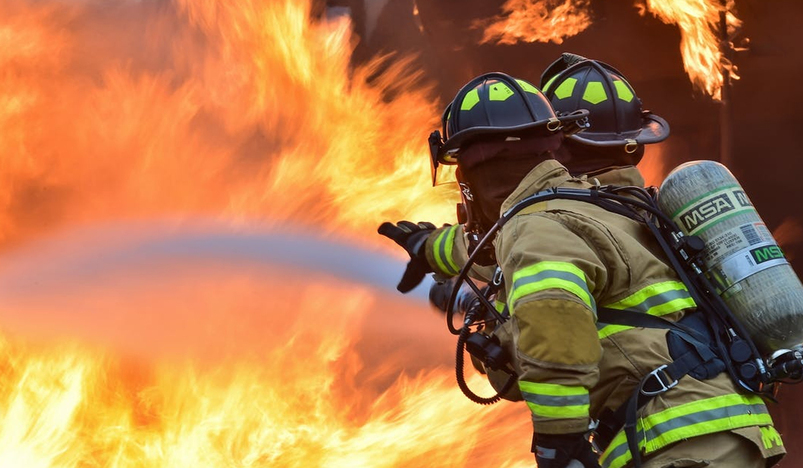 Tips To Protect Your House Against Dangerous Hazards
Despite the fact that your home is supposed to be a safe refuge for you and your family, every year, accident and emergency departments deal with serious injuries. In some cases, fatalities that occur in the home are the most common reasons. Chemicals and choking risks can cause harm to anybody in the home, not only youngsters but also the elderly.
Many of these incidents might have been avoided, and dealing with a major accident that could have been averted can leave you feeling guilty for the rest of your life. This quick guide was created to alert you to the dangers that may exist in your home so that you can keep your family as safe as possible.
1. Poisoning
It's critical to take precautions to safeguard yourself and your loved ones, whether it's from carbon monoxide or keeping chemicals out in the open. Keep chemicals out of the reach of youngsters and locked away. 
Also, make sure that all chemicals and medicines are appropriately labeled to decrease the danger of mishaps. 
2.House Fires
Fires claim about 3,000 lives in the United States each year, making them the third leading cause of death in-home accidents. When it comes to your home's safety, fires are a major concern. House fires are more prevalent than you might believe, ranging from electrical wire failures to kitchen mishaps, and it's critical to be prepared.
Install many fire alarms throughout your home and replace the batteries on a regular basis. Always choose the best circuit breaker suppliers for your home's power system. Additionally, when not in use, store candles cautiously and unplug gadgets. Always put hand sanitizer bottles away from stoves or heaters as they can catch fire instantly. As a result, you can help to keep your home safe from fire.
3. Falls
One of the most common causes of injury in the home are sudden falls. In actuality, one out of every five older individuals who fall suffers a broken bone or a concussion as a result of their fall. Tripping hazard includes a wet floor, slick steps, and littered toys.
4. Carbon Monoxide
Carbon monoxide is a silent killer who kills without being seen. It cannot be identified by scent, unlike gas. Make sure your home has carbon monoxide detectors and test them on a regular basis. 
Carbon monoxide detection is available in certain home security systems, which will notify you if dangerous amounts are detected in your house. Install a carbon monoxide detector in your house to be notified of any dangerous chemical build-ups.
5. Sharp Objects
We all have lots of sharp objects around the house that are necessary, yet they can be dangerous in the hands of little children. Watch the short tutorials online if you don't know how to cut, chop, or dice safely without hurting your fingers. Kitchen knives and graters should be kept in lockable cabinets out of reach of children.
Garden tools like rakes, saws, and lawn mowers should be stored properly in garden sheds. When using garden tools, follow safety guidelines and use caution. While gardening, keep an eye out for tripping and stumbling hazards, as well as electrical hazards.
6. Drowning
Children between the ages of one and four are at serious risk of drowning. In fact, it is the leading cause of death and injury among people in this age group. Children this age can drown in just two inches of water, and this horrific type of tragedy kills 800 people each year in the United States alone.
When bathing babies and young children, always keep an eye on them. If the phone rings while you're in the tub, ignore it. It isn't as important as your child's safety. When bath time is over, call them back! 
Close the toilet lids. If you have a pool or pond, it should be contained within a fenced area. Also, install a quality valve in your pool by reputable high performance butterfly valve manufacturers. This will ensure a controlled water flow while filling or emptying the pool. Never leave children unattended when there is water present, including paddling pools. Also, electrical equipment should not be used in the bathroom.
7. Choking
Small children who have a habit of putting small objects in their mouths are at risk of choking. If your child starts to choke, know how to administer first aid to them, including how to execute the Heimlich maneuver if necessary.
When putting babies to sleep, follow all safety precautions and make sure the bed is free of choking hazards. Cut food into small pieces for small children during mealtimes. Teach them to chew and swallow, and avoid giving them hard, choking-prone candies.
8. Dishwashers
Dishwashers are a terrific way to save time in the kitchen, but they may also be dangerous. To avoid cuts, place knives and forks in the dishwasher with the blades and prongs pointing downwards.
Dishwashers clean your dishes by washing them at high temperatures. Make sure that the dishwasher is firmly locked so that it cannot be opened in the middle of a cycle, which could result in steam and hot water burns.
Conclusion
We hope you and your family found this fast information to be helpful, and that you and your family remain safe at home. Your house is your castle, as they say. It's where you go to relax and spend time with your family after a long day. You should be able to sleep well at night knowing that you've done everything possible to keep them safe.