Tips to excel in class 7 maths Olympiad exams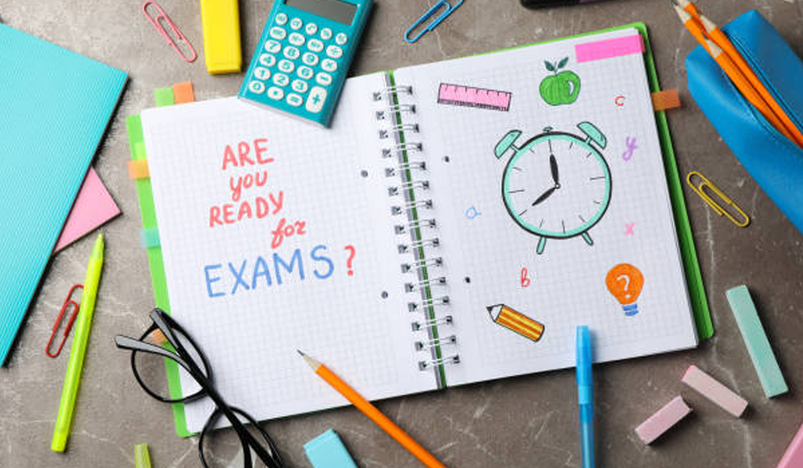 Tips to excel in class 7 maths Olympiad exams
IMO stands for International Mathematical Olympiad. IMO is among one of the prestigious exams in all around the world. Students who have a keen interest in the Maths subject participate in the exam. This exam test students on various level. They sort some best talents from all around the world and help those students to achieve even greater heights.
Benefits are immense, but so is the competition for students. Students need to start by first learning about this and see IMO exam previous year question papers. This step is integral for students to get familiar with the IMO exam. 
Class 7 is a crucial class for the IMO exam. Students of class 7 come across many new topics, especially in Maths subject. After students learn some information about the IMO exam and decide to appear in it, a few questions raise in their minds related to the preparation.
In this article, our focus is to answer those doubts or questions and mention some tips which help students in their IMO exam preparation journey.
Learn about Exam and its Syllabus
As mentioned before, students need to get familiar with the exam. Students need to know about the exam pattern, types of questions, number of questions in each section, etc. These are basic but critical information related to the exam.
Students need to check the syllabus of the IMO exam as well. Students must assess their knowledge on each topic because this is integral to allocate time for each concept. Students must have a clear idea about their weaknesses and strengths related to their conceptual knowledge.
Students need to understand that this is a critical step because all of this is required when creating their timetable and strategy. This step must be executed well for a further smooth preparation journey.
Gather Resources
Students must understand the value of quality and well-structured study materials. Students need to arrange all possible study materials at the beginning of their preparation journey. Students must include some good books in their study materials because no matter how vast access to information students have these days, but books are still an integral part of such exam preparation.
Students need to add a good amount of question papers to their study materials. Question papers included mock test question papers, previous years' question papers, and other question banks. 
Since practice is an integral part of Maths subject, the more students practice, the less chance they make mistakes in their IMO exam.
Students must make sure that while arranging all that study materials, they must be appropriate for the IMO exam.
Structured Strategy
Students first need to understand how a strategy helps them to achieve their desired goal. Students need to create a strategy in well-defined form. Because it helps students to keep track of their progress and suggest to the student about their next steps. 
The strategy must include the time students allocate for each topic and activity. Students need to include the regular practice of mock test question papers, previous years' question papers. It helps to maintain the rhythm and let students aware of their progress.
Assessment is another crucial aspect of this preparation journey as well as strategy. Students need to assess their efforts regularly, to check are improving their conceptual knowledge or not.
Because it is no good to spend hours learning a concept then solve questions on it and not able to get the expected results. 
Students need to take benefits of all the resources and time available to them.
Find a Mentor
Students need to include a mentor in this preparation journey. A mentor is a go-to person means whenever students face any issue or like to share something, then they can reach that person. A mentor could be anyone like their teacher, parent, sibling, etc.
Students must have someone around who can help them or motivate them.
Time table
Students need to understand the importance of timetables in their daily schedules. Because how much, how well students learn in a day depends on students' timetable or daily schedule. Students must allocate sufficient time to learn the concept well and enough time to practice a good amount of questions.
The timetable must cover every aspect that requires to prepare for this IMO exam. Students must include weekly time to solve mock test question papers, previous years' question papers. This part is crucial in preparation.
Students also need to include short but regular breaks in their day-to-day schedule. It is something that many times overlooked, but it is essential for productivity. Students make sure they short break where they can do some kind of physical movements. (a bit of stretching might be a good idea)
Create a Balance 
Students need to understand the value of balance in everything around them. The balance between day & night, mom & dad, etc. Students need to add little to their study cycle as well to make it more productive and efficient. Students need to involve some physical activity in their timetable like an hour of some physical sport.
Students need to include a proper balanced nutritious diet. Because the way a person, its body response in according to that manner. Students must make sure they include light and healthy meals in their diet.
Another critical aspect is sleep. Students try to cut their sleep hours to give more hours to study, but that helps rarely any student. Proper sleep helps students to learn more effectively and be effective at whatever efforts they make.
Mindset
Students need to understand the criticalness of a proper mindset. Every student has more or less access to study materials resources, they might vary in their way of learning but the major difference is their mindset.
Mindset is all that makes all the difference. Students need to understand the nuances of this exam and focus on giving a good performance.
A positive mindset with dedicated efforts, that all it takes to beat it.
You can refer to IMO Class 7 Previous Year Paper 2016
Conclusion
These are some points that help students to start and create a well-structured plan.