Three arrested for selling stolen gold jewelry in Qatar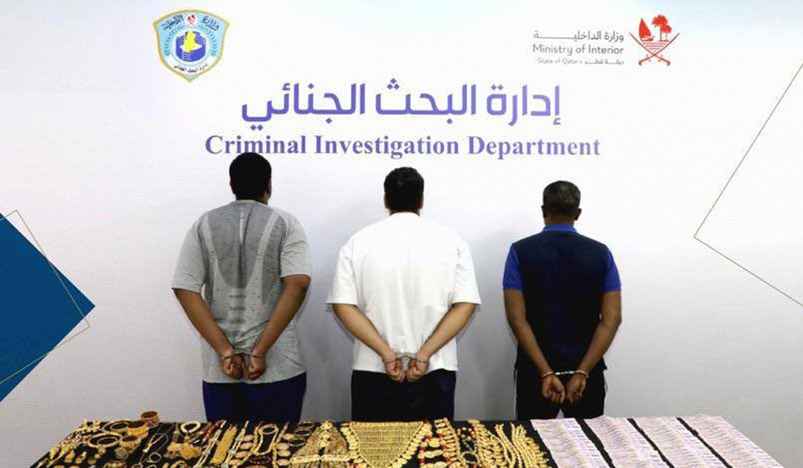 Stolen gold jewelry
The Criminal Investigation Department at the Ministry of Interior (MoI) has apprehended three individuals of Asian and African descents for dealing large quantities of used gold pieces of jewelry without a permit.
The individuals in question also did not own the paperwork that proved their ownership of the gold items, MoI said in a statement on Twitter.
After being confronted, the trio admitted to the confiscated items being stolen. The Criminal Investigation Department also retrieved sums of money from the suspects.
All three, along with the confiscated items, were referred to the Public Prosecution to carry out necessary measures in this regard.