This Recruitment Agency in Qatar Can Guide You in Employing Qualified Chefs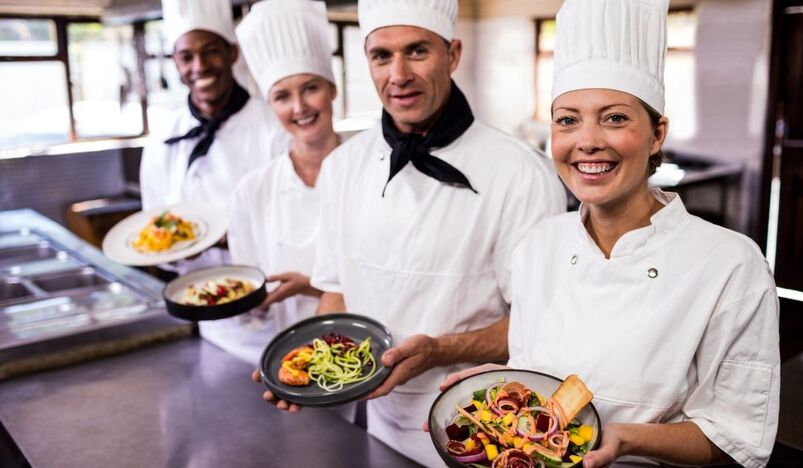 Recruitment Agency in Qatar for Chefs
The wealthiest region in the world has made it easier and possible for expats to find jobs in Qatar.
Among the numerous enlisted positions in the country, chefs or cooks is something very significant in the region as many restaurants and hotels are placed.
Since Qatar is open and welcomes individuals from different parts of the world, the country is more like a mixed society where in people from mixed race is witnessed than the local.
Hence you have many restaurants and food outlets giving a greater chancer for the qualified chefs to work in the gulf state.
If your outlet or company is looking for the right cook no matter the cuisine he or she makes, this article will give you all the essential information by playing a gateway to hire the precise chef.
One of the trusted recruitment agencies in Qatar has played a key role for all employers and companies during the recent years in hiring the right candidates.
B2C solutions is a leading company that enables you to meet the desired needs by connecting with potential clients.
The company is well-known for its quality services at a cheaper rate and derives the maximum satisfaction for all recruiters.
The recruiters in the firm makes it possible for all job seekers and hirers to find their goal by doing their work without anything to be worries about.
Partnering with reputed organizations in the region, B2C's standards have gone up as majority of the firms approach for proper guidance.
B2C also maintains achievements like hiring over 150,000 expats and welcoming expats from over 20 countries.
The organization makes sure the individuals get the right recruitment solution by hiring in private and government companies.
The specialists working for B2C enables individuals to approach the right company by categorizing them based on the desired skills.
Some of the roles and skills for a chef is listed below:
•    Giving proper attention to every detail
•    Having a business sense
•    Sorting customer problems
•    Maintaining cleanliness
•    Implementing Creativity 
•    Culinary Expertise and adroitness
These are some of the basic skills required for any chefs especially for those applying in Doha.
Contact B2C to further know about the great offers and services they offer willingly and employ the qualified chefs for your hotels and restaurants.