Third Phase of Winter Camping Season in Qatar Kicks Off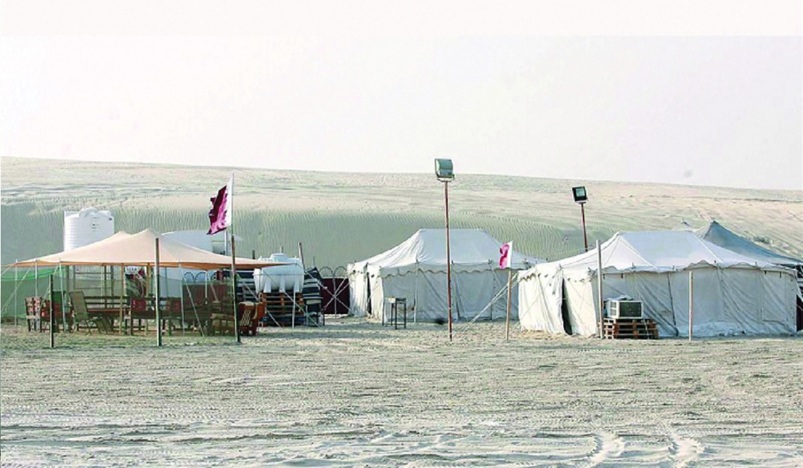 Winter camping season in Qatar 2021
Last Friday, the third phase of the winter camping season began in 12 areas, including Rawdat Rashid, Rawdat Aisha, Umm Al-Azem Road (land), Al Khor, Al Waab, North Al Thakhira (land), Al Ghariyah, Al Mufir (land), Ras Al Nouf (sea), Al Otouriya, Al San'a, and North Al Khurayb "land".
The Ministry of Municipality and Environment recently held a press conference in which it announced the terms and conditions regulating this, and it also identified a number of proposed terms and conditions for camping (land - sea), including that the licensee should not obtain more than one license and must place a laminated sign in a visible place with the camp number, and its size shall not be less than (A4).
The licensee must also present the license to the specialized inspectors upon request, and the licensee must allow the inspectors of the competent authority to conduct an inspection of the camp whenever requested to do so to ensure compliance with the terms and conditions of the license. In case of not allowing for the inspection, the license shall be withdrawn.
Read also:
MME Announces Mechanism of Paying Winter Camping Season Fees and Printing Camp Signboard
Camping Season in Qatar Starts in 12 Land, Sea Areas
Source: Hukoomi