Things to do this weekend: September 30 – October 2, 2021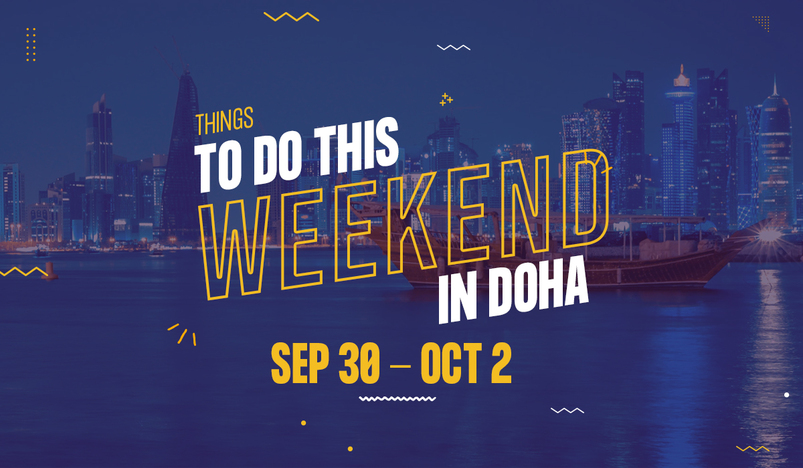 Cool things to enjoy this weekend in Qatar
Ready for a fun-filled weekend? Here is a list of things we have curated for you to enjoy your break while adhering to the enforced preventive measures in Qatar.
1.    360 Play Mini Golf 
Looking for a place to have fun with your family and friends this weekend? 360 Play Mini Golf is the place to be. Here you can enjoy playing golf indoors and your kids can spend exciting time in a giant Pirate Ship loaded with action-packed activities and obstacle courses. Follow all COVID-19 protocols while in the play area to ensure everyone's safety. Cost varies for children, adults, and daily comers. 
For bookings, visit: https://www.q-tickets.com/Events/EventsDetails/8878/360-play-mini-golf
2. Watch the new James Bond movie – No Time to Die in Qatar Cinemas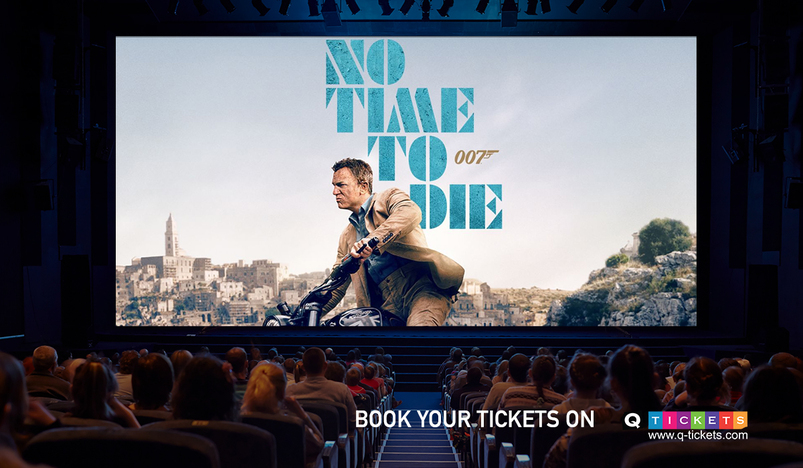 The long-awaited James Bond movie "No Time to Die," is now showing in Qatar theaters! Book your seats now at www.q-tickets.com before it gets sold out! Qatar cinemas has started the movie screening since September 30.
For September and October showtimes and cinemas where you can enjoy this movie: Where to Watch James Bond movie 'No Time to Die' in Qatar
3. 'Cinema Under the Stars' by Doha Film Institute
Enjoy the 'Cinema Under the Stars', a programme of family-friendly screenings organized by the Doha Film Institute in the Museum of Islamic Art (MIA) Park. Find the following amazing films to watch together with your whole family in the great outdoors:
• 30 September, 7:00 PM - The Smurfs
• Friday, 1 October, 7:00 PM - The Smurfs 2
• Saturday, 2 October, 7:00 PM - Smurfs: The Lost Village
Admission is free. To watch, register online via this link: https://www.dohafilminstitute.com/events/cinema-under-the-stars
4. Sea Caves water & Adventure Park - Desert Falls
Spend an unforgettable weekend with your loved ones at the Sea Caves Water Park, which is part of Desert Falls Water and Adventure Park - one of the largest theme parks in the Middle East. Located within Hilton Salwa Beach Resort & Villas, Sea Caves Water Park features 28 slides and rides, including the water park's signature ride "The King Cobra" and many other attractions including the Kids Ship Pool, the Whizzard Mat Racer, inner tube slides, Surfing Dunes, Family Abyss, Falls Pool and the Wave Pool.
Access to the separate adventure attractions at Desert Falls (canyoning, diving, go karting, laser tag) are not included in the general admission ticket which can be purchased separately on site. The admission ticket gives access on a specified date to your visit to the park.
For bookings, visit https://www.q-tickets.com/Events/EventsDetails/8928/sea-caves-water-and-adventure-park-desert-falls
5. Sky Masters Sports Club 
Have you ever wondered what is it to fly like a bird? As Sky Masters Sports Club offers you this childhood dream of flying, you will be briefed on the safety measures by a certified instructor via intercom. Then, be safely strapped into the Back seat of an Xitor Paratrike. Gently lift off the ground and take in 20 amazing and relaxing minutes of the views, sites, and smells from a 360-degree perspective while flying low and slow.
Located near the Sealine Beach in Mesaieed, this will be open to the public from 5:30 am onwards everyday.   
For more details on booking tickets and registering: https://www.q-tickets.com/Events/EventsDetails/8927/sky-masters-sports-club