Things to do this weekend: October 6 – 9, 2021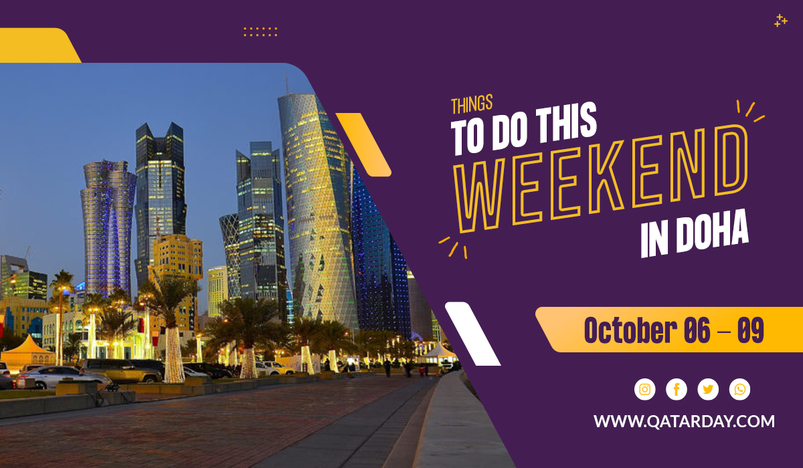 Things to do this weekend: October 6 – 9, 2021

As Qatar has acheived phase 4 of gradual restrictions of Covid-19, it is an important period for us to ensure safe weekend with varieties of activities. In the meantime, ensure to abide preventive measures at essential places. 
1.    Watch the new James Bond movie – No Time to Die in Qatar Cinemas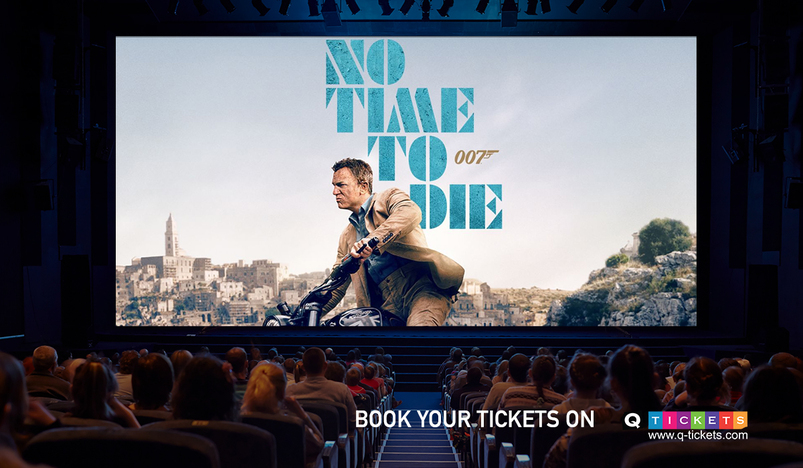 The long-awaited James Bond movie "No Time to Die," is now showing in Qatar theaters! Book your seats now at www.q-tickets.com before it gets sold out! Qatar cinemas has started the movie screening since September 30. For October showtimes and cinemas where you can enjoy this movie: Where to Watch James Bond movie 'No Time to Die' in Qatar

2.    Seagrass Tales, Dugong Trails  

Are you aware of the intriguing facts and mysteries sea creatures Dugongs hold? Do you know all about Dugongs in Qatar and other fun facts? The National Museum of Qatar (NMoQ) in collaboration with ExxonMobil Research Qatar (EMRQ) is conducting an Exhibition on Dugongs.The exhibition introduces Dugongs and their life in sea and explains all about its habitat. You will also get to experience on the significant work of scientists researching about these amazing creatures in Qatar and what must be done in order to protect them and their environment through both science and daily actions. You can purchase the ticket online as it costs QR 50 for adults, QR 25 for students, and free of cost for all children below 16 years old. For more information call them on 4452 5555 or alternatively email on infonmoq@qm.org.qa  Website: https://nmoq.org.qa/exhibitions

3.    360 play Mini Golf  
Fascinated in playing golf indoors? Here's an exciting opportunity to play mini golf with your loved ones as this event will be a combination of mini golf with the access of pirateship for kids. Ensure all covid protocol and play your favorite sport while your kids can enjoy in a giant pirateship. Cost varies for children, adults and daily comers.  
For more details visit: 
https://www.q-tickets.com/Events/EventsDetails/8878/360-play-mini-golf

4.    Water Park Wednesdays Ladies Only Night
Here's a moment to make it memorable for the ladies as this night of fun and excitement at Sea Caves Water Park. Rides selections include signature King Cobra rode, Wave Pool, Surf Dunes, Lenny's Lagoon, Whizzard Mat Racer and the Inner Tube Slides. All staff during the night out will be female only. Take part in this fabulous event from 7 pm onwards until 29 September 2021 at the Hilton Salwa Beach Resort Villas.  
For information check out the website: 
https://www.q-tickets.com/Events/EventsDetails/8987/water-park-wednesdays-ladies-only-night
5.    Voice of Colour Virtual Exhibition 
Take part in a magnificently curated exhibition by Kuwaiti artist May Al Saad from your comfort zones as this guarantees you a memorable experience. Join this virtual exhibition for every day from 10:00 am to 10:00 pm. 
Website: https://www.katara.net/en/whats-on/events/voice-of-colour-virtual-exhibition