Things to do this weekend: July 29 - 31, 2021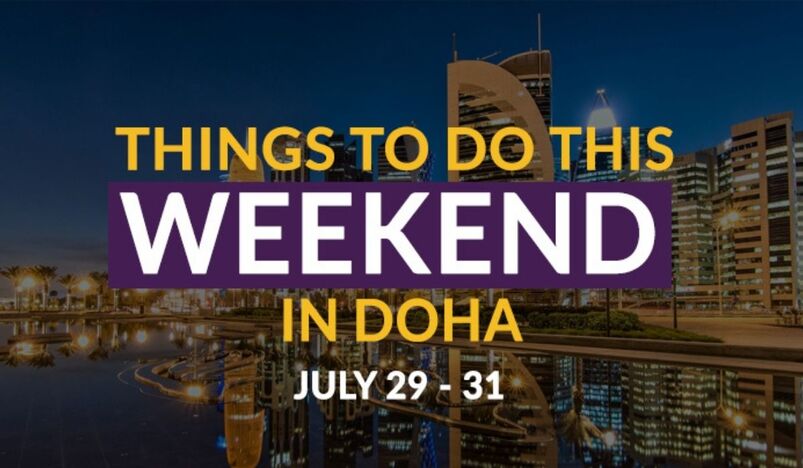 Things to do
Qatar is witnessing a gradual surge in the Covid-19 cases although its going through the third phase of lifting of the restrictions. As the precautionary measures are still in place, let's ensure a safe weekend by taking part in various events and abiding Covid protocols set by the authorities. Here is a list of things curated for you to enjoy this weekend!
1.    Voice of Colour Virtual Exhibition 
Take part in a magnificently curated exhibition by Kuwaiti artist May Al Saad from your comfort zones as this guarantees you a memorable experience. Join this virtual exhibition for every day from 10:00 am to 10:00 pm. 
Website: https://www.katara.net/en/whats-on/events/voice-of-colour-virtual-exhibition  
2.    Virtual Art Exhibition: Women of the pandemic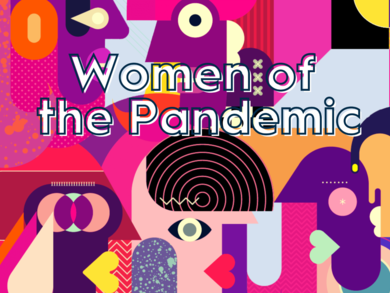 If you're an art fanatic, make sure to enjoy this virtual event entitled 'Women of the pandemic', which will be organized by Katara. This exhibition will be a collaboration between female Qatari and American artists. It will be conducted until 31 December 2021 from 10:00 am until 10:00 Pm. To know more information, kindly call +974 4408 0000 or email info@katara.net
Website: https://www.katara.net/whats-on/events/women-of-the-pandemic-virtual-exhibition

3.    Educational Therapy Summer Camp
Enable your kids to have some fun sessions by joining Leo Kanner's Summer Camp for Educational Therapy. The camp will ensure to engage them with various activities in a playing atmosphere. A sibling can also join with an enrolled child. Located at Al Gharafa, the event is scheduled to take place until 26 August from 8:00 AM to 5:00 PM. You can purchase your tickets at the premises. For more information, email: Info@leokannerqa.com

Website: https://leokannerqa.com

4.    Local Dates Festival at Souq Waqif
The festival displays varieties of dates such as the Khalas, Al Shishi, Al Khanizi, Barhi, Iraqi, Silji, Sufri, Nabt Saif, Al Sawafi, and Khurdi, and are sold at reasonable prices. More than 80 farms are attending this annual festival at Al Ahmad Square, Souq Waqif. This will be the last weekend where these dates will be on display as the 16-day-long festival comes to an end on 30 July, 2021. There will be no prior tickets needed as the event takes place every day from 04:00 pm until 10:00 pm.
5.    Mal Lawal 3 - Celebrating collectors in our community
Are you a museum and exhibition exploring enthusiast? Then this one is just for you! In this edition, Mal Lawal 3 features 26 collectors and different kind of unique objects like manuscripts, weapons, maps, coins, heritage items, jewellery, clothing, vintage cars and more. Are you excited? Located at the National Museum of Qatar this event is organised until 15th of September from Saturday to Thursday between 09:00 am and 07:00 pm, and on Fridays between 1.30 pm and 07:00 pm. To know more information contact them on +974 4452 5555 or email the team: infonmoq@qm.org.qa
Website: www.nmoq.org.qa
6.    Seagrass Tales, Dugong Trails 
Are you aware of the intriguing facts and mysteries sea creatures Dugongs hold? Do you know all about Dugongs in Qatar and other fun facts? The National Museum of Qatar (NMoQ) in collaboration with ExxonMobil Research Qatar (EMRQ) is conducting an Exhibition on Dugongs.The exhibition introduces Dugongs and their life in sea and explains all about its habitat. You will also get to experience on the significant work of scientists researching about these amazing creatures in Qatar and what must be done in order to protect them and their environment through both science and daily actions. You can purchase the ticket online as it costs QR 50 for adults, QR 25 for students, and free of cost for all children below 16 years old. For more information call them on 4452 5555 or alternatively email on infonmoq@qm.org.qa 
Website: https://nmoq.org.qa/exhibitions