Things to do in Qatar this weekend: November 10 to 12, 2022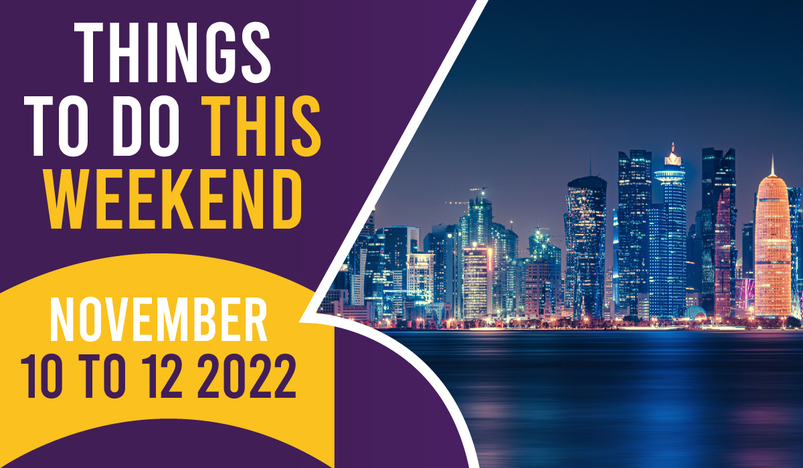 Where to go and what to do this weekend in Qatar
Check out our top picks for Things to Do in Qatar from November 10 to 12, 2022 below.
Note: Events are subject to change as per the organizers. Follow the COVID-19 measures in place to ensure your safety and that of others.
November 10, 2022 - Thursday
1- LUSAIL WINTER WONDERLAND

Al Maha Island is set to become a hotspot for Qatar tourism - attracting over 1.5 million visitors per year. The island is located in Lusail near Place Vendome mall and linked to the mainland via a causeway.
The world-class project is led by the association of IHG subsidiary, Elegancia and IMG, in collaboration with Qatar Tourism Authority.
Aside from being one of the biggest and newest theme parks in Qatar, offering a variety of rides, attractions, food and beverage outlets, and a beach, the Al Maha Island will also host a number of concerts for fans to enjoy.
Dates: November 1 - December 18
Time: 12:30 PM - 11:00 PM
Location: Al Maha Island Lusail
November 11, 2022 - Friday
1-  DJ RODGE - 900 PARK FOOD & BEVERAGE DISTRICT
900 Park, Qatar's new Food and Beverage District, an immersive experiential social hub blending dining & leisure activities located in the heart of Doha, next to Intercontinental Doha.
Prime Location: Located in the heart of Doha and easily accessible by metro and car, our city centre location makes it much easier for you to get closer to live screening of the football matches, interactive games, show stopping performances and music, global street food and international beverages. 
Food & Beverage: Get the chance to experience the very best international and local cuisines in Doha including brands like Belgian Café, Mykonos, Fiko, Sumosan, Brisket, Hoppers, Exit55 and many more.
Entertainment: The ultimate entertainment destination with state of the art stages and a day-to-night lineup, featuring live DJs as well as boasting a range of fun leisure activities such as custom gaming suites and digital photo booths, paired alongside curated visual entertainment including dancers, circus performers, acrobats and more.
Football: All World Cup matches will be broadcast live on giant screens with crisp sound, where fans can gather and immerse themselves in the amazing World Cup atmosphere.
Date: Friday, Novermber 11
Time: 5:00 PM ONWARDS
Location: 900 PARK NEXT TO INTERCONTINENTAL DOHA. NEAR AL QASSAR METRO STATION
Price: QAR 100
November 12, 2022 - Saturday
1- Virtual Software Development Conference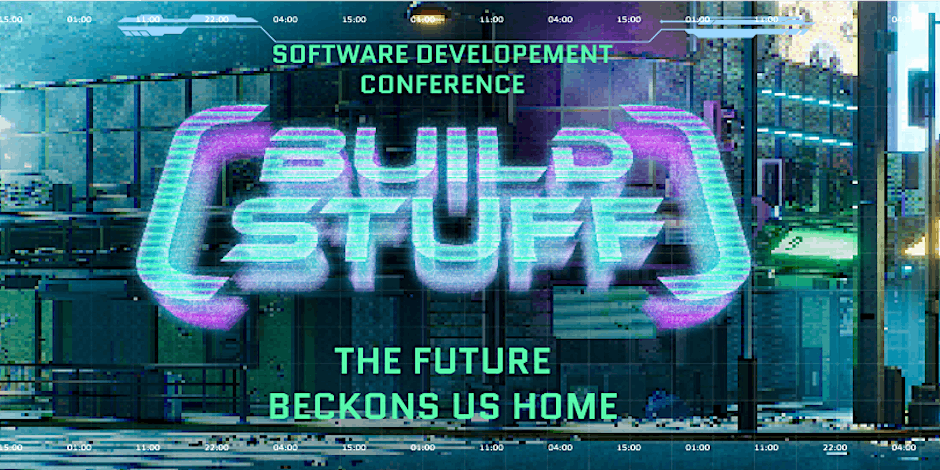 Join a software development conference Build Stuff 2022 with a FREE ONLINE NETWORKING TICKET. It's more than a software development conference.
It's 3-days filled with fun, value-packed ideas, and career opportunities that could potentially change this world -and yours for the better.
Date: 9 November 2022 - 11 November 2022
Time: 10:30 AM - 06:30 PM
Location: Museum Park Street, Qatar
Price: Free!
2- THE KNOWLEDGE SHARING PLATFORM

Nader Kassir, a motivator and a passionate socialite, is a founder and host of how is life treating you Vocast. A resident of Qatar since 2006, he draws inspiration from the people around him. Serving as Country Manager of Commvault, his natural endowments are bringing people out of their comfort zones and making them feel better, which helps to instill confidence and propels them to surge ahead.
Date: Saturday, November 12
Time: 5:00 PM ONWARDS
Location: CHIA NATION, THE PEARL, PORTO ARABIA, 10 LA CROISETTE, UNIT 155-155A, PARCEL 06
Price: Free!