Things to do in Qatar this weekend: May 25 to May 27, 2023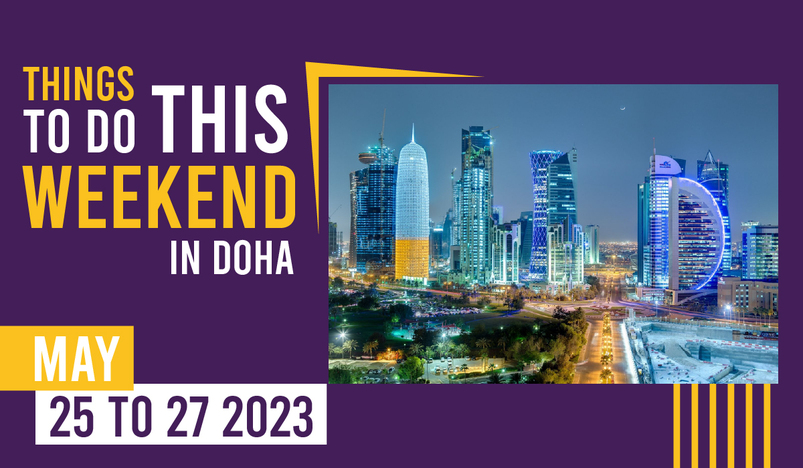 Things to do in Qatar this weekend: May 25 to May 27, 2023
Check out our top picks for Things to Do in Qatar from May 25 to May 27, 2023, below.
Note: Events are subject to change as per the organizers. 
May 25 - Thursday
1. INTO THE BLUES: BENNY DAYAL, K.S. HARISANKAR AND ANJU JOSEPH LIVE IN QATAR
We are going to witness one of the finest and biggest musical festivals of this season, INTO THE BLUES, on May 25th At QNCC.. This event will be a first of its kind in which two bands will be performing back to back on a single stage in a single night. We wholeheartedly welcome you to witness the ground shaking performance by the BOLLYWOOD STAR SINGER BENNY DAYAL along with his band FUNKTUATION Ft HORNFLAKES and South India's Most crowd pulling singer DR. K. S HARISANKAR along with his band PRAGATHI featuring ANJU JOSEPH. They are all set to shake the ground and swipe the audience off the floor on this grand night.
Date: 25 May 2023
Time: 7:30 PM Onwards
Location: QNCC
Tickets: Q-Tickets
2. REGGAE AFFAIR

Join the unforgettable Reggae Night at The Holiday Inn Business Park, featuring a top Reggae Artist Fantan Mojah, DJ Vibez , Deejay Tinnie(SIRE), MC Skinny, and Crew. Also expect some of the best Afro beats and a wide selection of bites, enhanced beverages and more.
Limited availability, Tickets available at the door 250 QR
Rules :
•  No religious clothes allowed
•  QID or Passport Required
Point of Contact: +974 30007027
Time: 3:00 PM Onwards
Location: HOLIDAY INN BUSINESS PARK, AIRPORT STREET, DOHA QATAR
Tickets: Q-Tickets
May 26 - Friday
1. SALWA BEACH FEST
Salwa Beach Fest is Back! 
Escape the city and join the fun while we open the season with our long-awaited Salwa Beach Fest on May 26. Enjoy a selection of food, drinks, games, face painting, art and crafts, character shows, and much more. 
26 May
10 am till Sunset 
Food stalls to start at 12 pm 
QR200 is fully redeemable on food & beverage at the food stalls.
Juniors aged 0-3 can enter free
Date: 26 May 2023
Time: 10:00 AM ONWARDS
Location: Salwa Beack Resort
Tickets: Q-Tickets
2. Eruption Art Exhibit at Anima Gallery and Msheireb Properties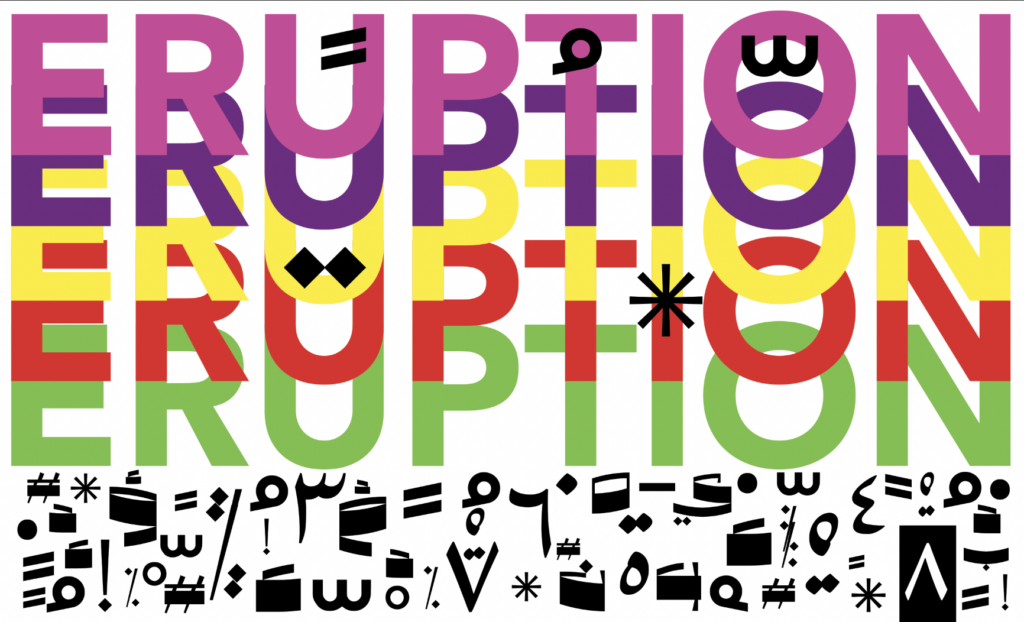 Featuring a diverse array of artists from around the world, including emerging talents and established masters, the exhibition showcases a wide range of artistic disciplines, from sculpture and painting to digital and sculptural installation. Each artist brings a unique vision and perspective to the concept of eruption, creating a rich and varied tapestry of interpretations that speak to the complexity of our world.
Date: 10 May 2023 - 10 June 2023
Time: 10:00 am - 10:00 pm
Location:  Sikkat Alwadi, Msheireb Downtown Doha
Website: https://animagallery.com/exhibitions/eruption/
3. SHEIKH FAISAL MUSEUM & MATHAF (4 HRS)

During this trip, we will visit the fascinating private collection of Sheikh Faisal Bin Qassim Al Thani who is the half brother of the father Emir. The contents of his museum reflect his passion to preserve Qatari and Islamic heritage, amongst other things.Founded in 1998, you'll be able to walk round and explore his stunning collection of cars, priceless carpets, armoury, artwork and so much more. (www.fbqmuseum.org) Mathaf Museum of Modern Art holds the world's largest collection of modern and contemporary art. www.mathaf.org.qa
Date: 15-06-2021 TO 31-10-2023
Time: 9:00 AM ONWARDS
Location: DOHA 
4. Pipilotti Rist: Your Brain to Me, My Brain to You at National Museum of Qatar

Your Brain to Me, My Brain to You is a new large-scale, site-specific installation by internationally renowned Swiss artist Pipilotti Rist. The immersive video installation is the artist's first in the Middle East.
Date: 11 May 2023 - 12 May 2023
Time: 09:00 am - 07:00 pm
Location: QBEC Gallery, National Museum of Qatar
Phone: 4452 5555
May 27 - Saturday
1. Brahms' Piano Concerto No. 2 in B-Flat Major
The Philharmonic presents a concert featuring Brahms' intimate colossus Concerto No. 2 in B-Flat Major, and de Falla's inspired El Sombrero de Tres Picos (Three-Cornered Hat). Brahms famously jokingly described the Concerto No. 2 a 'tiny, tiny little concerto with a tiny, tiny little scherzo', which was ironic as the piece may well have been the largest piano concerto written during that period regarding its complexity, thematic variety, and sheer length. El Sombrero de Tres Picos (Three-Cornered Hat) is a colourful ballet with music by de Falla. Performing under the baton of Pablo Mielgo, the orchestra will be joined by German classical pianist Gerhard Oppitz.
Tickets must be purchased online. There are no refunds or exchanges. Under 6's will not be admitted into the venue. Audience members will be guided to their seats by a QPO representative. Allocated seats by organisers must not be changed for health and safety reasons. Doors close promptly at concert commencement. Out of respect for the musicians and fellow audience members please silence your mobile phones and refrain from flash photography. 
Date: 27 May 2023
Time: 7:30PM Onwards
Location: QNCC
Tickets: Q-Tickets
2. Meet & Greet Masha and The Bear
Masha and the Bear are at Tawar Mall! Meet your favourite characters, take photos, and create memories.
Date: 4 May 2023 - 26 May 2023
Time: 07:00 pm - 07:30 pm
Location: Tawar Mall
3. Mangrove Kayaking Eco.Adventure & Discover Wildlife - Purple Island
Explore the incredible nature of the Al Thakira mangroves with one of our groups or as a private tour for your family or school.  Paddle with the local wildlife in the ancient mangrove forest and enjoy traditional Qatari hospitality in our luxurious beachside camp
Date: 12 May 2023 - 31 August 2023
Time: 04:00 pm - 08:00 pm
Location: Purple Island Beach, Al Khor, Qatar
Ticket Purchase: Online
Price: 
Adult - 240QR
kids under 12 - 120QR
kids under 7 - 60QR