Things to do in Qatar this weekend: June 1 to June 3, 2023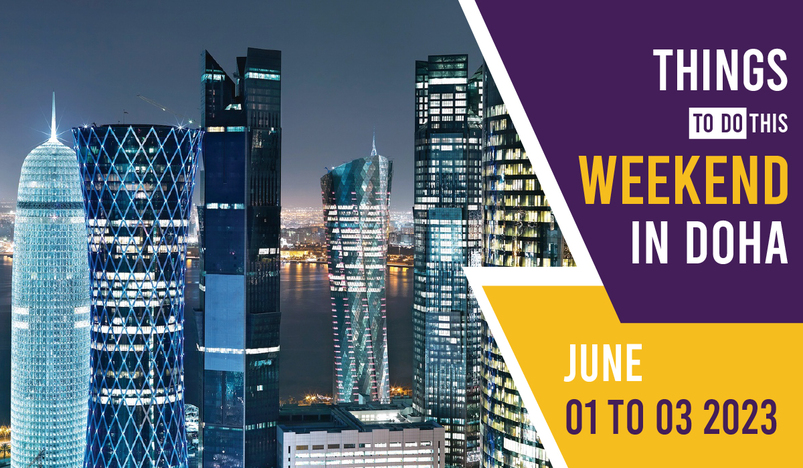 Things to do in Qatar this weekend: June 1 to June 3, 2023
Check out our top picks for Things to Do in Qatar from June 1 to June 3, 2023, below.
Note: Events are subject to change as per the organizers. 
June 1 - Thursday
1. Project Qatar 2023
With almost a 20-year legacy of contributing to the development of the construction sector in Qatar, Project Qatar is one of the region's most renowned and best-attended construction exhibitions, connecting Qatar and GCC's top buyers with suppliers from around the world. The event attracts key influencers and industry leaders looking for the most up-to-date technology and state-of-the-art equipment available on the market.
Date: June 1
Time: Until 9 PM
Location: DECC
2. Pipilotti Rist: Your Brain to Me, My Brain to You at National Museum of Qatar

Your Brain to Me, My Brain to You is a new large-scale, site-specific installation by internationally renowned Swiss artist Pipilotti Rist. The immersive video installation is the artist's first in the Middle East.
Date: 11 May 2023 - 12 May 2023
Time: 09:00 am - 07:00 pm
Location: QBEC Gallery, National Museum of Qatar
Phone: 4452 5555
June 2 - Friday
1. FILMMAKING WORKSHOP
Exciting News for Film Lovers in Qatar!!!
Mark your calendars for June 2nd and 3rd, 2023, as FiLQA - Film Lovers QATAR, in association with QUEBE Entertainment, proudly presents an immersive film workshop you don't want to miss!
- Join us for two days of enlightening Masterclasses led by renowned industry experts. We are thrilled to have the distinguished Film Scholar, Mr. M. Noushad, and the talented Award-Winning Filmmaker, Mr. Zakariya Muhammed, as our esteemed mentors.
- Gain invaluable insights into the art and craft of filmmaking, explore the latest trends, and deepen your understanding of the cinematic world. Whether you're an aspiring filmmaker, film enthusiast, or simply curious about the magic behind the scenes, this workshop is for you!
- Don't miss this unique opportunity to learn from the best in the field. Enhance your skills, network with fellow film enthusiasts, and get ready to take your passion for cinema to new heights.
Students must show their school/college ID cards at the venue before entry.
Date: June 2 and June 3
Time: 10:00 AM ONWARDS
Location: SKILLS DEVELOPMENT CENTER (OLD), NEW SALATA, DOHA
Tickets: Q-Tickets
2. Haydn's Symphony No. 94 in G Major (Surprise Symphony)
Join the Qatar Philharmonic for a captivating evening featuring the works of Haydn, Brahms, and Bartók. The concert will begin with Haydn's Surprise Symphony, a byname of Symphony No. 94 in G Major, named for the 'surprise' - an astoundingly loud chord- that punctuates the gentle flow of the second movement. The performance will continue with Brahms' Variations on a Theme of Haydn, a composition based on the theme and variations of the Saint Anthony Chorale by Haydn. The night will end with Bartók's Concerto for Orchestra, a colourful showpiece that is arguably the most popular of Bartók's orchestral works. The Philharmonic will be led by spirited German conductor Elias Grandy.
Tickets must be purchased online. 
Date: June 2
Time: 7:30PM Onwards
Location: Hamilton International School, Mesaimeer
Tickets: Q-Tickets
3. Eruption Art Exhibit at Anima Gallery and Msheireb Properties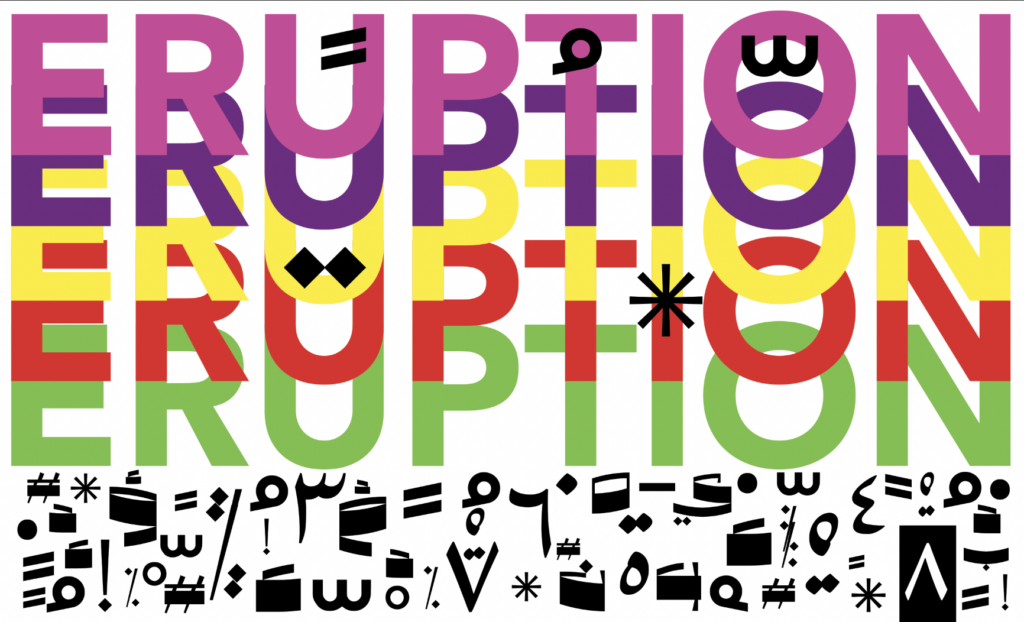 Featuring a diverse array of artists from around the world, including emerging talents and established masters, the exhibition showcases a wide range of artistic disciplines, from sculpture and painting to digital and sculptural installation. Each artist brings a unique vision and perspective to the concept of eruption, creating a rich and varied tapestry of interpretations that speak to the complexity of our world.
Date: 10 May 2023 - 10 June 2023
Time: 10:00 am - 10:00 pm
Location:  Sikkat Alwadi, Msheireb Downtown Doha
Website: https://animagallery.com/exhibitions/eruption/
3. SHEIKH FAISAL MUSEUM & MATHAF (4 HRS)

During this trip, we will visit the fascinating private collection of Sheikh Faisal Bin Qassim Al Thani who is the half brother of the father Emir. The contents of his museum reflect his passion to preserve Qatari and Islamic heritage, amongst other things.Founded in 1998, you'll be able to walk round and explore his stunning collection of cars, priceless carpets, armoury, artwork and so much more. (www.fbqmuseum.org) Mathaf Museum of Modern Art holds the world's largest collection of modern and contemporary art. www.mathaf.org.qa
Date: 15-06-2021 TO 31-10-2023
Time: 9:00 AM ONWARDS
Location: DOHA 
June 3 - Saturday
1. Kazadoo Show at Mall of Qatar
Bring your kids to the Kazadoo show at the Mall of Qatar and watch their faces light up with joy as they sing, dance along, and enjoy interactive games, and fun-filled shows, including School is Cool, Eating Healthy, and The Farm!
Date: Until 3 June 2023
Time: 05:00 PM - 08:30 PM
Location: Mall Of Qatar
2. Mangrove Kayaking Eco.Adventure & Discover Wildlife - Purple Island
Explore the incredible nature of the Al Thakira mangroves with one of our groups or as a private tour for your family or school.  Paddle with the local wildlife in the ancient mangrove forest and enjoy traditional Qatari hospitality in our luxurious beachside camp
Date: 12 May 2023 - 31 August 2023
Time: 04:00 pm - 08:00 pm
Location: Purple Island Beach, Al Khor, Qatar
Ticket Purchase: Online
Price: 
Adult - 240QR
kids under 12 - 120QR
kids under 7 - 60QR