Things to do in Qatar this weekend: January 5 to 7, 2023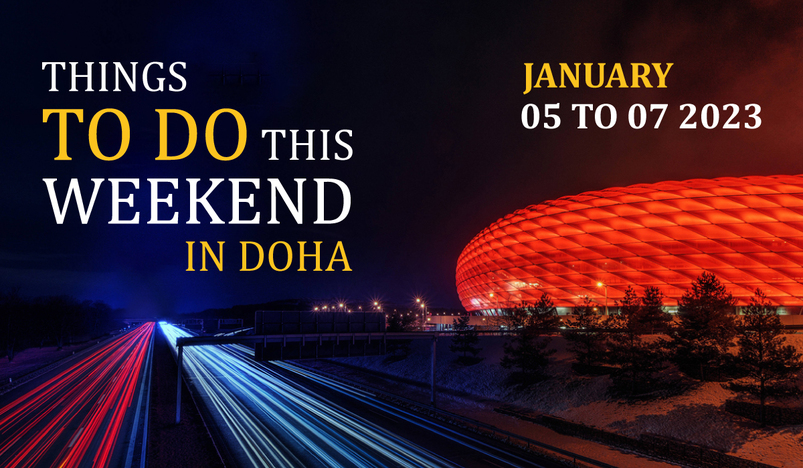 Where to go and what to do this weekend in Qatar
Check out our top picks for Things to Do in Qatar from January 5 to 7, 2022 below.
Note: Events are subject to change as per the organizers. Follow the COVID-19 measures in place to ensure your safety and that of others.
January 5 - Thursday
1. DJALIL PALERMO CONCERT
DJALIL Palermo who is a famous Algerian singer and pop music star has millions of views in all platforms, will be performing for the first time in Qatar. Sinbad 4 Events, Presents; "Djalil Palermo" Live in Qatar for the first time. On 05/01/23 at the New Tempo 1st Floor Ramada, by Wyndham Doha Old Town, Al Hikma St, Doha.  
VIP First Row 4000 QR (Max 8 people) includes 2 bottles of premium international beverages. VIP Second Row 2000 QR (Max 4 people) includes 1 bottle of international beverages. Standard 200 QR per person (Tables on a first-come, first-served basis).
Date: January 5
Time: 9:00 PM ONWARDS
Location: NEW TEMPO 1ST FLOOR RAMADA, BY WYNDHAM DOHA OLD TOWN, AL HIKMA ST, DOHA
2. Honey and Dates Festival 2022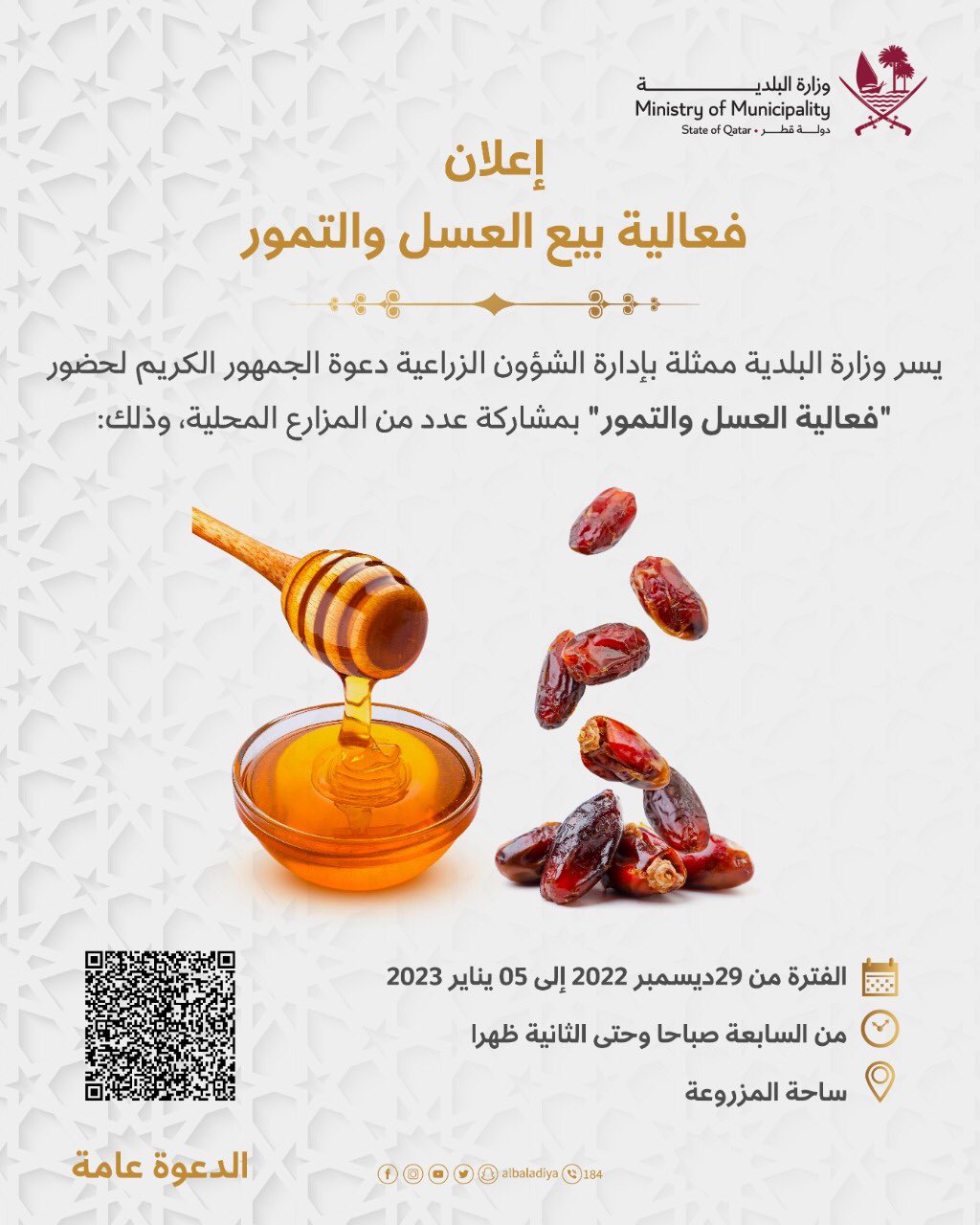 The Ministry of Municipality, represented by the Agricultural Affairs Department, is pleased to invite the honorable public to attend the "Honey and Dates Event" with the participation of a number of local farms.
Date: Until January 5
Location: Al-Mazroua Square
January 6 - Friday
1. "Thank you Qatar" Parade
Dates: 6 January 2023
Time: 01:00 pm - 04:00 pm
Location: Qatar Racing Club
2-  HASYA SANGEETHOLSAVAM 2023

IT'S A NEW YEAR EVENT PROGRAMME CONDUCTED BY AONE EVENTS. Special Guest: Anu Sithara
The programme includes
•    MUSICAL 
•    MAGIC SHOW
•    COMEDY SHOW
•    DANCE PROGRAMME
•    FIGURE SHOW
Date: January 6
Time: 6:00 PM ONWARDS
Location: QATAR SCOUT AND GUIDE ASSOCIATION HALL, NEAR SAFARI MALL ,ABU HAMOUR
January 7 - Saturday
1. Marmi Festival 2023
The 14th edition of the Qatar International Falcons and Hunting Festival (Marmi 2023) will start on 1 January 2023 until 28 January 2023.
Date: 1 January 2023 - 28 January 2023
Time: 05:00 am - 12:00 pm
Location: Sabkat Marmi in Sealine
2- Mangrove Kayaking Eco. Adventure
Nestled along the coast near Al Khor is a vast and beautiful mangrove forest, the best way to access the forest is by kayak. We will take you through the network of channels that have been carved out by tidal action. The area supports a lot of bird life and is a favorite destination for nature lovers. Sun set is a perfect time to see the birds and listen to the sounds of the forest.
Suitable for families and those looking for a relaxed easy paddle taking in the greenery and bird life of the nature reserve
Date: 2 January 2023 - 31 March 2023
Time: 06:00 am - 05:00 pm
Location: Purple Island, Qatar
3- METAL NIGHT Saturdays
With all-night metal music videos on the big screen, guest Bands, Metal Games and a lot more fun activities in a one-of-a-kind Metal Night- At VIKINGS REST0 BAR
Date: January 7, January 14
Time: 9:00 PM ONWARDS
Location: Best Western Plus Hotel - Doha