Things to do: Feb 18 - 20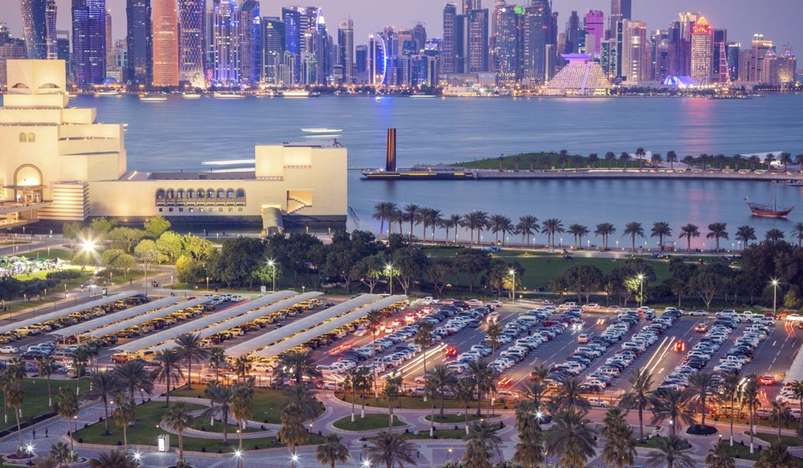 Things to do: Feb 18 - 20
Al Wasmi Gardens Festival 2021: 
Date: 1 February 2021 - 28 February 2021
The festival will showcase a number of gardens inspired by different countries around the world 
Visitors can explore a beautiful array of garden designs, flowers, and plants
Ooredoo Doha Marathon 2021:
Location: Lusail City Date: 19 February 2021 Time: 12:00 am - 11:59 pm Ticket Purchase: Online Email: ooredoomarathon@ooredoo.qa 
Website: https://www.ooredoo.qa/portal/OoredooQatar/marathon-2021
The event is as popular with spectators as it is with participants; running fans line the streets, creating an electric atmosphere you simply won't want to miss! Of course, this year will look somewhat different to other years, due to the ongoing COVID-19 pandemic situation. Numbers of both participants and spectators at the physical event will be strictly limited, with social distancing and other health and safety guidelines being strictly enforced. All current government directives will be adhered to by organisers, and both participants and spectators will be asked to comply with any and all requests relating to safety. Location : Lusail city Venue Open : 5:30 AM Parking : beside the Venue or the shuttle bus available front of Golf club. 
International Art Exhibition at Doha Festival City
Discover 29 masterpieces made by talented residents in Qatar and from around the world.
 
Location: Centre Court, Ground Floor, Doha Festival City, Until 28 February 202,Time: 02:00 pm - 10:00 pm, No tickets needed. Phone: 4035 4444
Website: https://www.dohafestivalcity.com/home
 
Mal Lawal 3 Cars by NMOQ
Till Aug 1, 2021 @ 7:00 pm
Cars gradually began to have a larger presence in Qatar in the mid-1950s. During this time, cars were mainly imported and acquired with the intent to facilitate everyday life activities. For some, this was a turning point in the country's social history. 
The excitement generated by the new experiences cars provided, was soon transformed into a passion for collecting cars. Many collect cars to document and preserve pivotal moments in the nation's history, evoke a sense of nostalgia and establish a collection of exclusive classic cars.
Mal Lawal 3 Cars showcases the private collections of two esteemed Qatari car collectors: Mr Salem Saeed Al Mohannadi and Mr Omar Hussain Alfardan.
The exhibition is open to all!
Torba Farmer's Market: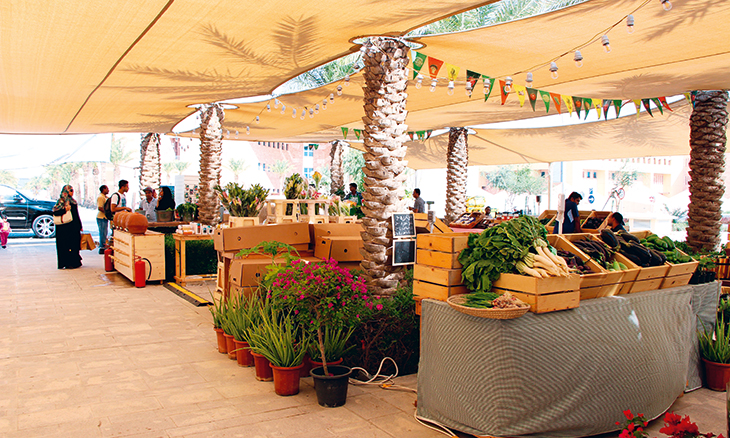 Torba operates a seasonal farmers market in Ceremonial Court at Education City and runs every Saturday, till March each year showcasing local fresh produce, artisan products and gourmet handmade food. Timings are 08:00 am - 06:00 pmNo tickets needed and for details Phone: +974 3100 8110 or  visit Website: https://farmersmarket.q
Falcon's Eye pays tribute to Sheikh Saoud Al Thani

A Falcon's Eye pays tribute to Sheikh Saoud Al Thani, one of Qatar's greatest collectors and instrumental for laying the foundation for Qatar Museum's world-class collections. More than 300 artworks from prehistoric fossils and antiquities to Orientalist paintings and photography displays on show at the Museum of Islamic Art until10 April 2021 from 09:00 am - 07:00 pm. Ticket Purchased At the door or Online. Price: QID holder & Children below 16 - It's free! Students and groups of 25+ - 25QR Non-QID holders - 50QR
Website: https://www.qm.org.qa/en
 
DFI's Drive-In Cinema in Lusail 
Following an overwhelmingly positive public response, the Doha Film Institute's (DFI) first-ever Drive-In Cinema experience in Lusail, presented in partnership with Qatar National Tourism Council, will extend its public screenings into the month of April 2021.
Featuring an un-missable selection of films from Disney classics to contemporary family favourites, audiences of all ages are invited to the open-air cinema experience under the stars, which brings the community together at safe social distances in line with government guidelines and with the health of all guests as top priority. Visit the DFI website for tickets and the latest Drive-In screenings schedule: https://www.dohafilminstitute.com/nowplaying.
Water Sports at Saflia Island
Gathering is at Pearl-Qatar, Water Taxi PA-1 (25.364892, 51.540885).
A Traditional Qatari wooden Dhow boat will take you to the Safliya Island. 
Enjoy the water sports activities for two hours between Jet skis, Banana ride, Doughnut ride & swimming with LIVE BBQ meal on boat. 
Please contact Reservation Team for the gathering point & drop off +974-44553954. Flexible Daily Day Schedule with a Maximum of 04 Hours Duration at any time. 
Please check the available time with QIT reservation team via info@qittour.com
National Cruise Company
National Cruise Company offers unique opportunity to take cruise to and around the Safliya Island.
For the booking and more details feel free to call or what's App the following numbers (66000926 - 77999666 - 50008830)
NCC also offers various other popular cruise trips like Day on the beach, City tours, Birthday, School and Dinner Cruisers along with on board Corporate events and  Fishing expeditions etc.
For more details log in to https://www.nationalcruise.com
Mangrove Kayaking Eco:
Adventure & Discover Wildlife - Purple Island
The coast near Al Khor is a vast and beautiful mangrove forest, the best way to access the forest is by kayak. The area supports a lot of birdlife and is a favourite destination for nature lovers. 
Suitable for families and those looking for a relaxed easy paddle taking in the greenery and birdlife of the nature reserve. Location: Purple Island, Mangroves, Qatar Untill 31 December 2020
From 05:00 am - 05:00 pm Ticket Purchase: Online, Adult - 200QR Child (12-7 yrs) - 100QR Kids (below 7 yrs) - 50QR. 
For more details +974 6696 3494 email: info@aquasportsq.com Website: https://paddleq.checkfront.com/reserve/
International Handicrafts & Traditional Productions Cultural Market: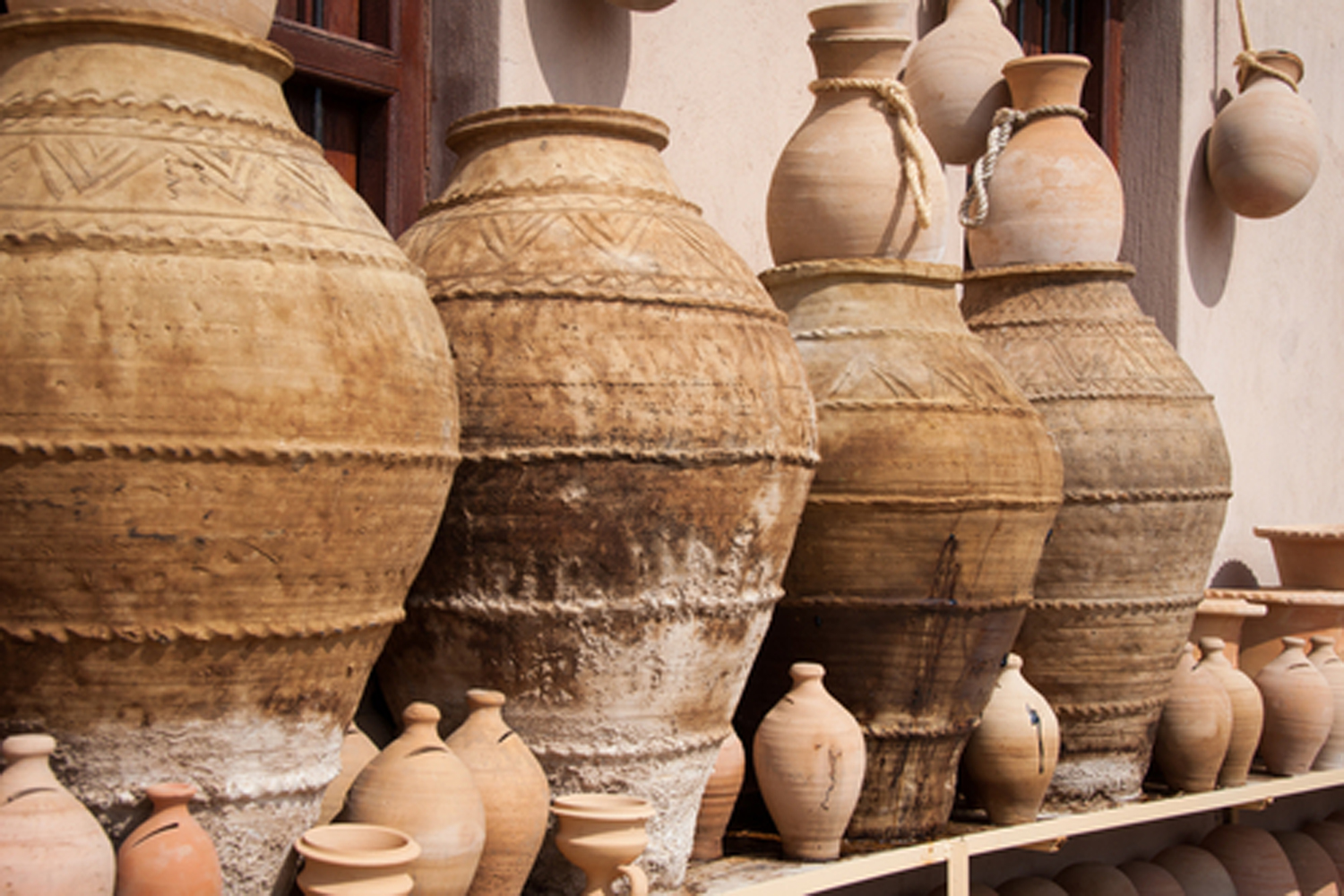 If you are an enthusiast of heritage & handicrafts, then participate in the first edition of the International Handicrafts & Traditional Productions Cultural Market.
The Cultural Village Foundation Katara announces that the registration for event which to be held at Building 48 square and runs until 28 February 2021. Ticket purchase not needed. For details phone: 66136130; email: eisa.almuhannadi@katara.net
Website: https://www.katara.net/en/whats-on/events/the-international-handicrafts-and-traditional-productions-cultural-market
Al Khor Park:
The Ministry of Municipality and Environment (MME) has reiterated that park entry charges are related to the zoo at Al Khor Park only and no other public park currently has any entry fee. "There are more than 90 public parks in the State where entry is free for all," the MME tweeted recently.
The entry fee at Al Khor Park is set at QR15 for adults and QR10 for children up to the age of 10 years and persons with special needs. 
The fee for special events and functions is QR50, and the charge for feeding animals is also QR50, according to a chart issued by the MME on social media. The train ride at the park costs QR5 per person, while it is free for persons with special needs.  
The Ministry of Municipality and Environment has announced new timing for visiting Al Khor Family Park. As per the new timing, the Park will receive visitors from 8am to 10pm throughout the week, however ticket window will close by 8pm. 
Sunday is for general public and Tuesday is dedicated for women and children only. The entrance to the park will be closed when the number of visitors reach 10,000 and after that no new visitors will be allowed inside.
The Ministry called on the public to adhere to all precautionary measures in order to preserve their health and safety
Tasty Street:
 A festival organised at Katara with over 300 mouth-watering food kiosks, the event is being held at Shakespeare Street and runs until March 2021 from 3 pm until mid-night.