Thing to do this Eid Al Fitr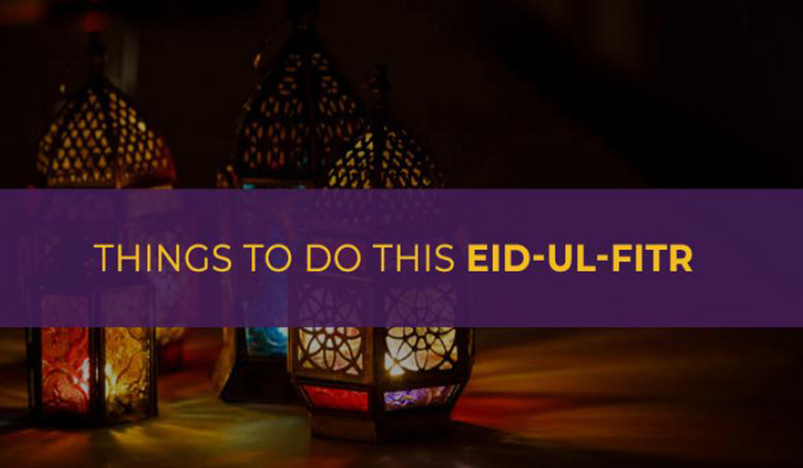 Thing to do this Eid Al Fitr
As the State of Qatar prepares to celebrate Eid Al Fitr, make sure you have fun and exciting holidays with your family or loved ones by taking part in many activities some of which can be done virtually. As the novel coronavirus (Covid-19) cases are declining slowly in Qatar, let us make sure that we completely help in dropping the active rates in the country by having safe and fun holiday by taking part in various virtual events and following the mandatory precautionary methods imposed in the region.
1. Doha Festival City
Show your love for Eid by taking a snap with your message and posting it on Instagram account with the tag #EidFestivalCity and @dohafestcity. The selected messages will be displayed on the media wall at the centre court on the first floor of Doha Festival City from 13 May onwards. 
2. 49th Amir Cup Final 2021
Good news for all the football fans in the country is that you can watch the 49th Amir Cup final for the 2020-21 season, which will be held on 14 May 2021 during this Eid holiday. The final that is scheduled to play at Jassim bin Hamad Stadium from 7:00 pm to 8:30 pm will be held without any spectators in order to restrict the further spread of Covid-19 and to go in compliance with the precautionary measures enforced in the country. Therefore, by enjoying and watching the game safe at home, you will be able to cheer for your team that will be broadcasted on Al Kass channel. 
For more details: https://www.qfa.qa/en/
3. Drawing contest  
Drawing contest for all adults and kids will be held online until May 16. 2021 throughout the day. Individuals taking part in the drawing contest and the lucky ones will get gratified from Kahramaa Tarsheed Qatar! National program for conservation and energy efficiency. Winners will be declared on 16th May 2021. For more info follow the twitter page @Radioolive_qa
4. Paddling Festival at Al Khor 
Take a fun trip to the Purple Island this Eid to witness Qatar's amazing wildlife by kayaking in the mangroves and many more on the go. Book your tour now with Aqua Sports as it is available only during the Eid holidays until 18th of May from 3:30 pm to 6:30 pm. Cost of the tour for all adults are QR200, children aged 7 to 12 will be charged QR 100 and rest of the kids below 7-years-old will be free of charge. Kindly call +974 6696 3494 or alternatively email info@aquasportsq.com for more details. Website: https://paddleq.checkfront.com/reserve/ 
5. Sky Masters Sports Club
Have you ever wondered to fly like a bird? As Sky Masters Sports Club offers you this childhood dream of flying, you will be briefed on the safety measures by a certified instructor via intercom. Grab this opportunity during Eid holidays to enjoy and relax 20 minutes of flying with breath-taking views, sites and smells from a 360-degree angle while flying low and slow. Located near the Sealine Beach in Mesaieed, this will be open to the public from 5:30 am onwards.
For more details on booking tickets and registering: https://www.q-tickets.com/Events/EventsDetails/8927/sky-masters-sports-club