The Transportation Industry In Qatar Is Propelling Sustainable Development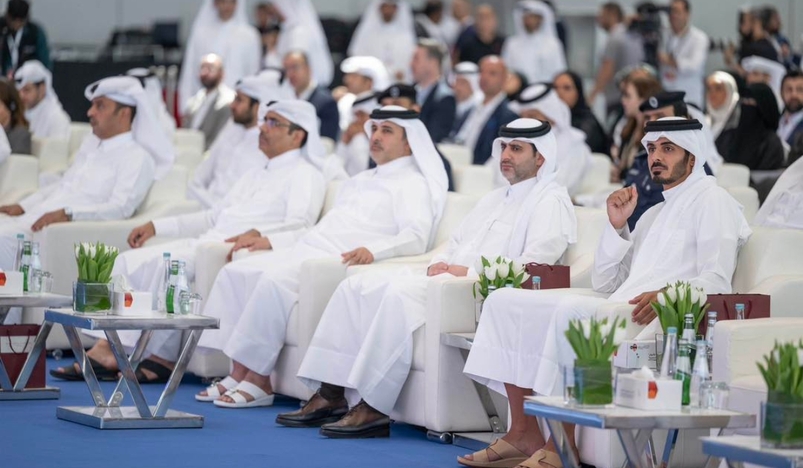 Qatar's transport sector fuels sustainable growth
In a panel discussion held yesterday, experts in Qatar's transportation sector emphasized the sector's ongoing expansion, providing a safe, integrated, and environmentally friendly transportation and mobility system. They highlighted its role in promoting environmental sustainability and supporting economic growth to meet national development needs.
The Ministry of Transport organized the 'Sustainable Transportation and Legacy for Generations' Conference and Exhibition, which convened experts from the transportation sector. During the event, they discussed the achievements of Qatar's transportation sector and showcased the latest sustainable and clean transportation technologies and innovations.
Addressing the panel discussion titled 'Private Sector's Active Engagement in Developing the Transportation System,' Raimund Hanauer, Director of Transport Planning at Qatar Rail, offered insights into the integrated transport system and its contributions to the country's sustainability goals. He also provided an overview of the Doha Metro Network.
Hanauer stated, "We serve as the cornerstone of the public transportation system, covering a wide range of the city." Regarding the Metro's sustainability, he explained that the more popular a public transportation system becomes, the more sustainable it becomes. Increased usage leads to greater energy efficiency and sustainability for each individual journey.
He added, "When we consider the Doha Metro, along with its supporting network of Metro link buses and Metro Express operated by our strategic partners from Mowasalat, we have extensive coverage, almost encompassing every part of the city. We are working with the Ministry of Transport to expand the number of Metro link routes to cover any remaining gaps, ensuring access to public transport and the Metro for everyone."
Speaking about the role of the Doha Metro during the FIFA World Cup Qatar 2022, Hanauer highlighted that it played a crucial role in the tournament's success, as all major venues were connected to the Metro. He also shared some impressive statistics: 17.4 million passengers used the Doha Metro during the World Cup, avoiding 120,000 car trips per day and reducing CO2 emissions by 8,500 tons.
The discussion also focused on the 'Park and Ride' project, which provides modern parking facilities near major geographical areas in Qatar, alongside Metro stations. The project aims to encourage the use of sustainable transportation systems, reduce traffic congestion, carbon emissions, and support the public transportation network.
Another panel discussion, 'Switching to Electric, Sustainable Transportation... Future Prospects,' highlighted developments in the adoption of electric transportation in the public sector. It also discussed Qatar's autonomous vehicle strategy and efforts to create a smart, secure, integrated, and sustainable transportation system. The session highlighted Kahramaa's role in electric vehicle strategy and charging infrastructure, including its contributions to the FIFA World Cup Qatar 2022.
The event featured participation from officials representing various organizations, including the Ministry of Transport, Qatar General Electricity and Water Corporation (Kahramaa), Msheireb Properties, Mowasalat (Karwa), Qatar Rail, Fusion Group Holding, and GBM Qatar.