The Tournament in Numbers: Travel Insights from Qatar and the Region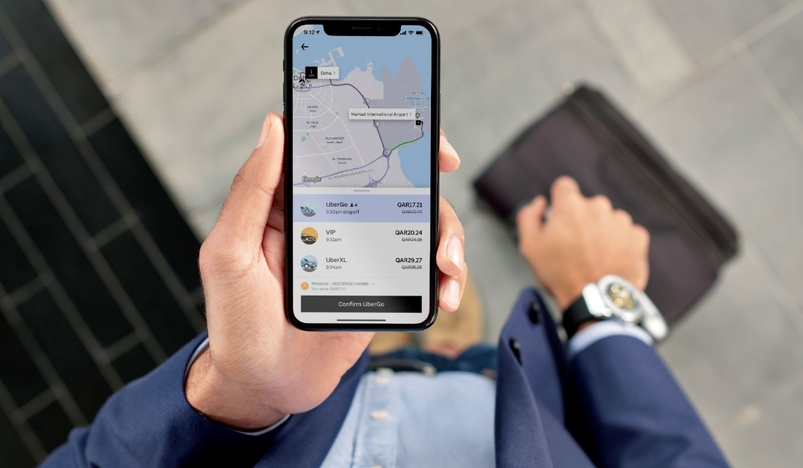 Records show 2.6 million riders moved across Qatar. Visitors from 95 countries used the Uber app in Qatar.
As supporters from across the world packed their kits and headed to Qatar for the most exciting football season yet, Uber's data reveals unprecedented travel and movement within and across the wider region. Throughout the tournament, the Uber app has worked to help sports supporters from around the world experience simpler, more streamlined travel by innovating with new products & features and offering more advanced safety features on the platform. The data collected via the Uber app during this momentous occasion sheds light on the positive impact the tournament has had on the region and offers insight into shifting consumer behavior. 
The Tournament in Numbers:
•    2.6 million riders moved across Qatar through trips requested via the Uber app during the tournament's four weeks, helping Qatar meet unprecedented transport demand.  
•    441,612 trips requested by football supporters to and from the 8 stadiums, utilizing dedicated Uber pick up and drop off points. 
•    Khalifa International Stadium was the most requested among riders, with 110,000 trips total. 
•    The #1 driver in Qatar completed 850 trips, signaling the earning opportunities created during the season.
•    Longest Trip: The longest trip a rider took was 313 kilometers to go around Qatar with plenty of stops, sightseeing moments, and of course - football matches!
•    International jet-setters: 2022 took us to pre-pandemic levels of travel. In only one month, people from 95 countries used the Uber app while visiting Qatar, 91 while visiting the UAE, 87 while visiting Egypt, and 83 while visiting Saudi Arabia, welcoming tens of thousands of visitors to the region.
•    Top 10 Most Visitors to Qatar came from, USA, KSA, India, UK, UAE, Mexico, France, Egypt, Brazil and Argentina.
Nasser Al-Sharshani, General Manager of Uber Qatar: "This was a milestone moment for all of us in Qatar and we're happy to see its impact on the region. We're proud to have helped millions of people move around Qatar comfortably and affordably. This was a massive undertaking at one of the busiest times in the region's history, but has underlined the importance of fruitful collaboration and true innovation. We've seen an appetite for new products and features, and more drivers' earnings supplemented. As we anticipate Qatar to host future significant global events, we look forward to helping make travel more seamless in our cities through our technology."