The Shura Council Concludes its Participation in the IPU General Assembly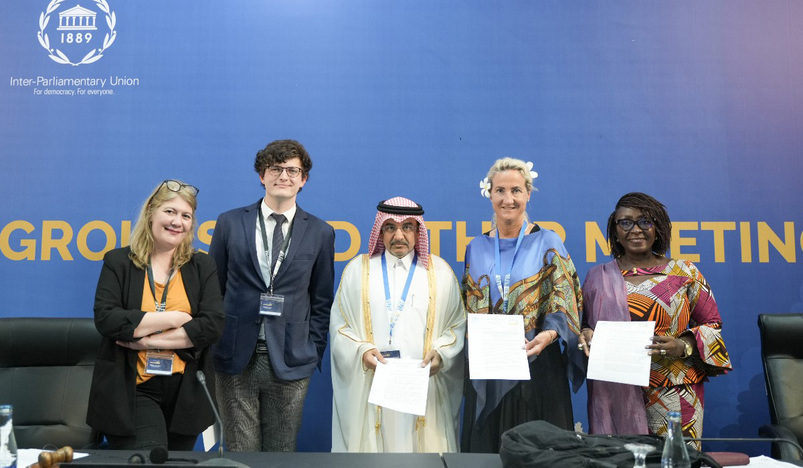 Inter-Parliamentary Union (IPU) General Assembly
The Shura Council concluded today its participation in the 144th Inter-Parliamentary Union (IPU) General Assembly, which took place in Bali, Indonesia.
The Shura Council's delegation was chaired by HE Deputy Speaker of the Shura Council Dr. Hamda bint Hassan Al Sulaiti.
Her Excellency took part in the final session of the 209th meeting of the IPU Governing Council, where they viewed the reports of the Union's committees, and agreed to issue their recommendations regarding these reports.
HE Deputy Speaker of the Shura Council also participated in the closing session of the General Assembly, in which discussions touched on the topics on its agenda, including the main topic related to reducing emissions and mobilizing parliaments to work on climate change, as well as discussing the approach to the operations of peace and reformulation, and the promotion of information and communication technology as a catalyst in the education sector. The Assembly adopted draft resolutions submitted by the permanent committees on these topics.
Member of the council Mohammed bin Mahdi Al Ahbabi had chaired the meeting of the committee for international peace and security, which adopted a proposal regarding cybercrimes. The proposal was discussed at the General Assembly, and will be reviewed further by the committee in its coming meeting.
Meanwhile, member of the council Abdullah bin Ali Al Sulaiti participated in the meeting of the committee on sustainable development. The meeting discussed a number of topics, including a proposal from Finland and India on enhancing the use of information technology in education.
(QNA)