The Qatar University Fair Presents More Than 1,000 Government Job Opportunities For Students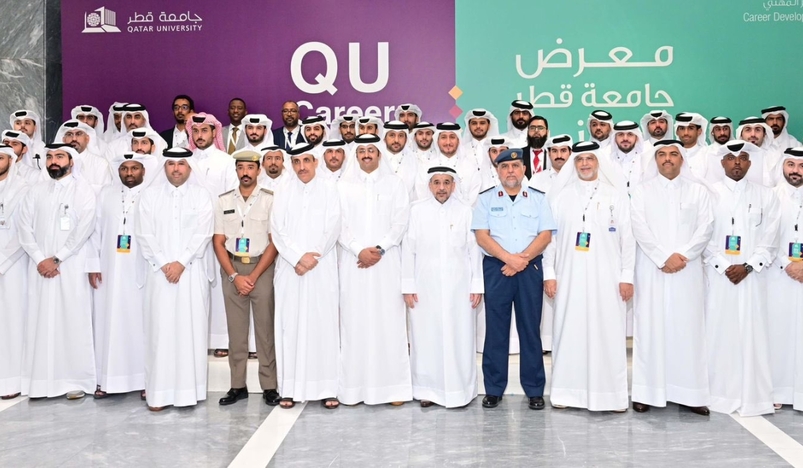 Qatar University fair offers more than 1,000 govt jobs for students
In Doha, Qatar, Qatar University students have access to a wealth of opportunities, including over 1,000 government job openings, training programs, and government scholarships, according to Saif Ali Al Kaabi, the Director of Civil Service Affairs at the Civil Service and Government Development Bureau (CSGDB). Speaking during the Qatar University Career Fair, Al Kaabi highlighted the availability of government scholarships covering a range of subjects, from pharmacy and engineering to medicine, statistics, accounting, and various scientific specializations. Additionally, internal scholarships are offered in the field of education, specifically for teachers and eligible candidates who meet the criteria.
Al Kaabi expressed anticipation that many students would take advantage of the opportunities presented at the exhibition. The Qatar University Career Fair is designed to introduce students to professional opportunities within the labor market and facilitate direct interactions between employment officials and students.
The event was inaugurated by QU President Dr. Omar Al Ansari, with the presence of senior university officials and representatives from QU's Student Affairs and participating ministries and entities. Over four days, approximately 73 potential employers from various sectors, including energy, industry, finance, business, education, and health, will engage with students and discuss potential career paths.
Dr. Al Ansari encouraged students to make the most of the opportunities available at the exhibition, including employment prospects, summer training, academic sponsorship, and awareness activities about the labor market and required skills.
The Career Development Centre at Qatar University organizes this annual fair, which brings together a large number of employers under one roof. It serves various segments of the community, including secondary school students, helping them explore professional opportunities and make informed educational choices.
The fair is scheduled for male students today, while female students will have their turn on September 13 and 14. The Career Development Centre provides counseling, training, and professional development services, preparing students to compete for the best career opportunities and offering employment opportunities during their studies at Qatar University.